Paul Pogba and Jose Mourinho were involved in a frosty exchange as Manchester United returned to training on Wednesday morning.
The Red Devils were dumped out of the Carabao Cup by Derby on Tuesday night amid a growing crisis at Old Trafford.

And Mourinho confirmed in his post-match interview that Pogba has been stripped of the vice-captaincy in the latest twist of their ailing relationship.
Pogba continues to be linked with a move away from the club after Barcelona showed interest over the summer.
Mourinho is also under huge pressure following an unconvincing start to the season, which has been confounded by United dropping points at home to Wolves before their defeat on penalties to Championship side Derby.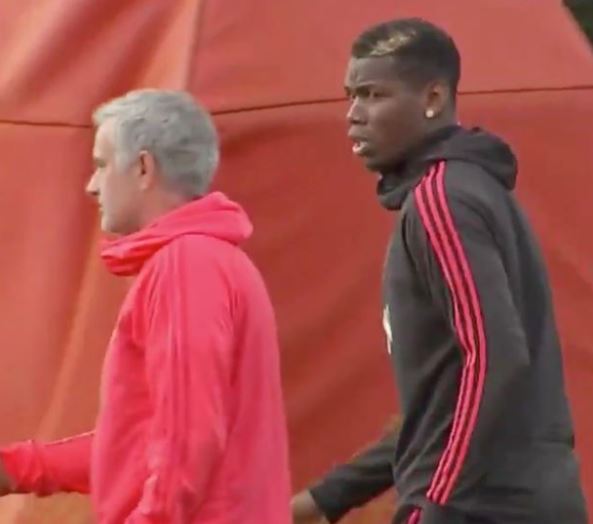 Footage from United training shows Pogba giving a high-five to a member of staff, before Mourinho appears to say something.
Pogba then gives a steely stare to his boss, before more words and scowls are exchanged.
The former Juventus midfielder watched from the stands in the Derby defeat, but Mourinho spoke about him being stripped of the vice-captaincy after the game.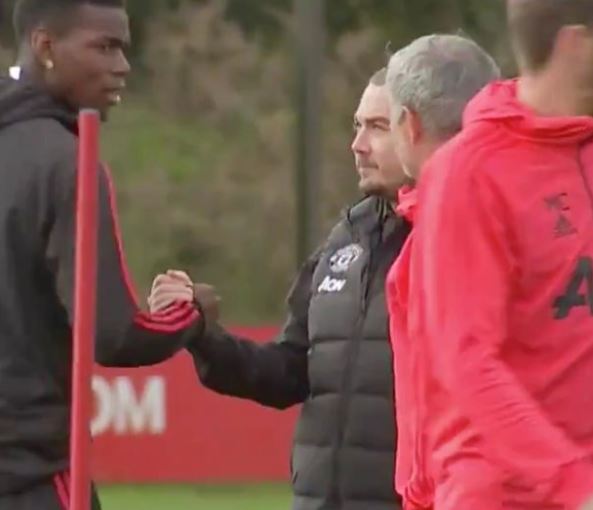 He said: "The only truth is that I made the decision of Paul not to be the second captain anymore. But no fall-out. No problems at all.
"The same person that decides Paul is not second captain anymore was exactly the same person that decides that Paul was the second captain, myself.

"I am the manager, I can make these decisions, no fall-out at all, no problems at all, just one decision that I don't have to explain."

Source: Mirror