You have been wondering why football players predominately cover their mouth either with their jerseys or hands when speaking.
Footballers are not paid thousands of pounds a day to speak, though occasionally, they do speak to their teammates on the pitch to discuss tactics.
They cover their mouths to make sure that the other team, cameras, and spying managers can't see what they're saying. 
Also, they are hiding their mouths so that their words cannot be interpreted through lip reading from footages.
When you're a highly-rated player or extremely famous, you would not entertain the press asking about your private discussions with your teammates or opponent.
Messi and Ronaldo once covered their mouth whiles chatting. This makes them look as if they are so disgusted by each other's breathing.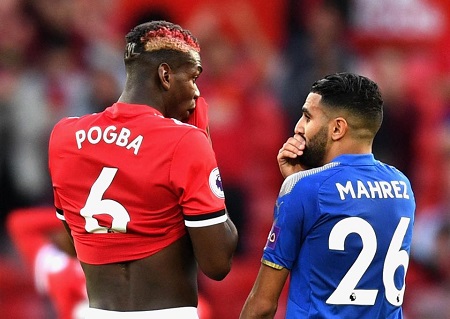 Players will cover their mouth while training if they think photographers or video cameras are around.
Read also: Morocco complain to FIFA over referee 'injustice'
Therefore, while mouth-covering is used as a tactic in many sports, most notably tennis and badminton, footballers use it in a much wider context.