At least 192 people are missing and 75 are dead as a result of the explosion of the Fuego volcano in Guatemala on Sunday, officials say.
Villages on the slopes were buried in volcanic ash and mud.
Rescue work on Tuesday was disrupted when a new eruption sent hot gas and molten rock streaming down the volcano's south side.
More than 1.7 million people have been affected by Sunday's eruption, with more than 3,000 evacuated.
Explosions are intensifying at Guatemala's Fuego volcano as emergency crews continue the search Wednesday for nearly 200 people reported missing.
More pyroclastic flow -- a nasty mix of ash, rock and volcanic gases that can be much more dangerous than lava -- is streaming down the volcano once again threatening villages southeast of the volcano, Guatemala's National Institute of Seismology, Vulcanology, Meteorology and Hydrology (Insivumeh) said in a statement.
"The conditions are extremely critical at this moment," the agency's director Eddy Sanchez said in a televised press conference on Tuesday.
Only 23 victims have been identified, including two girls ages 3 and 6, Guatemala's National Institute of Forensic Sciences (INACIF) said in a statement.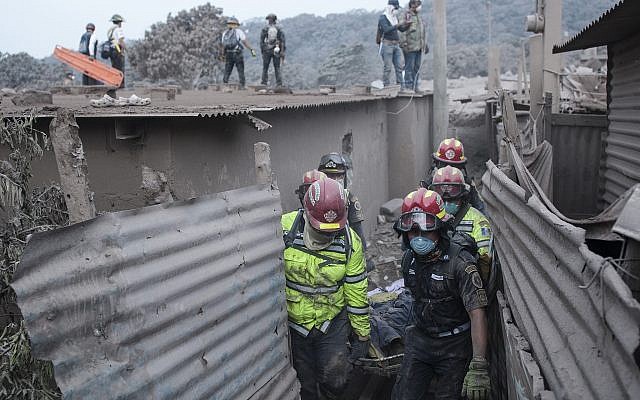 It's unclear whether some of the people missing are among the unidentified bodies, Cabañas said.
"We are not only talking about what has been described as the volcano's biggest eruption since 1974. We are talking about a tragedy, a national mourning," Guatemala President Jimmy Morales said.
Recovery workers have had difficulty breathing in the hazardous conditions. And heat from the ground has been so intense that the soles of some firefighters' boots were tearing off, and they were having to walk on wooden planks.
"It is very, very difficult due to the fact that it's very, very hot," volunteer firefighter Mario Cifuentes said. "The soil is very unstable. We cannot be walking around. ... The shoes, they've been completely destroyed because of the heat."
Ash and gases have covered large areas of ground, said Diego Ibarguen, who works for a firefighter support organization and flew a drone over areas awash in ash.
"Basically there's no houses left, and to my assumption there's nobody left there ... except the people doing the search and rescue," he said. "The sad news is there's a bunch of recovery of bodies of children and adults there."