Tragedy struck for real during a reenactment of Jesus's death when the main actor plunged from the top of the cross to the ground. 
A video on Mailonline shows the man dressed as Christ falling about 13ft into the crowd below has now gone viral on social media.
The incident is said to have happened during Easter celebrations in the town of Santa Barbara, in the south-west Guatemalan department of Suchitepequez.
The images show the man, with long curly hair and a white loincloth, falling off the high cross with his arms flailing.
The scared Jesus actor tries to grab onto the robes supporting the cross but tumbles down into the crowd amidst shouts of alarm.
There is no news as to the condition of the man.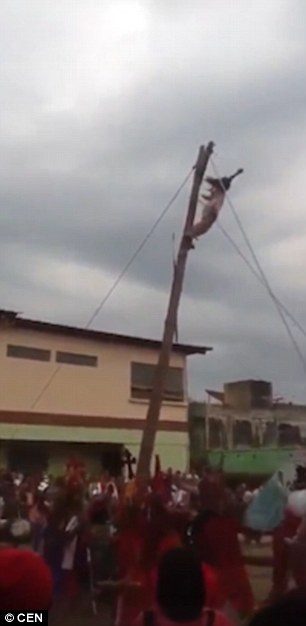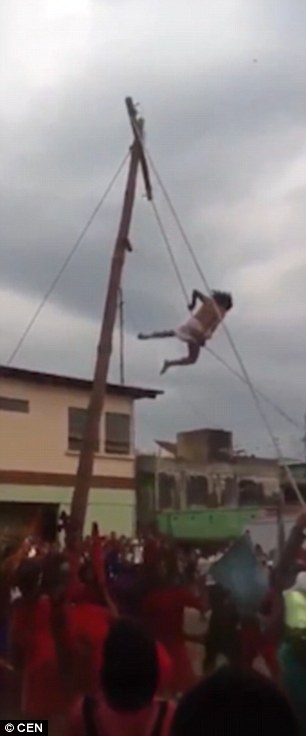 primenews.com.gh