The Public Utilities Regulatory Commission (PURC) have announced that customers who were affected by the Electricity Company of Ghana (ECG) recent system glitch will be compensated.
In a statement, the PURC said the compensation will begin next week from Monday, October 24 to Friday, October 28, 2022.
It thus called on the affected customers to visit the district offices of the ECG or the regional offices of the PURC to begin the compensation process.
Alternatively, they can visit the websites of both the PURC and the ECG to "complete and submit forms for consideration for compensation", the statement added.
READ ALSO: Customers can now buy prepaid credit from vending points – ECG announces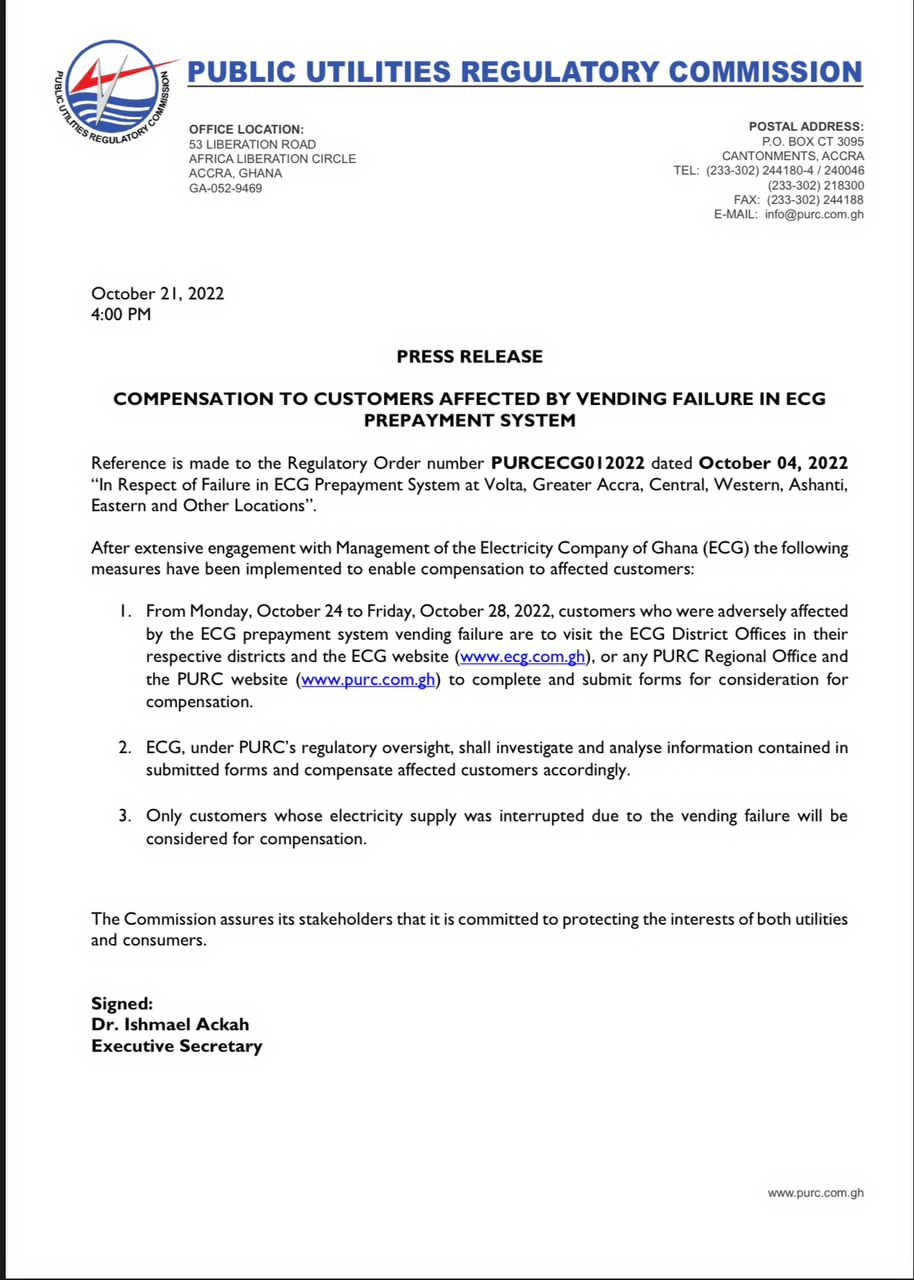 I will be recalled that PURC directed ECG to pay compensation to all customers affected by the vending failure which occurred in the ECG payment system across the country in Spetmeber.
ECG customers across the country were hit by what was said to be a system failure which made it impossible for customers to purchase power for a week.
This, the PURC described as a breach of ECG's obligations specifically section 11 and 12 (1) and (2) of the public Utility Act, 1997, (Act538).
PURC said in a statement dated October 4, 2022, and signed by the Executive Secretary Ishmael Ackah (PhD) that, the compensation is in compliance with the law and a demonstration of good customer service.