The Ghana Revenue Authority, GRA, has partly attributed the authority's inability to meet their 2018 revenue target to illegal operations at the port.
The Commissioner of Customs at GRA, Isaac Crentsil said a lot of loopholes at the port is making it easy for illegal activities to thrive.
According to him, the custom division of GRA loss over 2billion Ghana Cedis of which 70 per cent is to illegal port activities.
"When you look at the revenue figures that we have for last year 2018, we lost much, the custom division of the Ghana Revenue Authority fall short of over 2billion Ghana Cedis revenue loss and almost 70% is attributed to illegal activities".
Read also: The high cost of doing business at the port due to illegal fees-ICC Ghana
Isaac Crentsil in an interview with JoyFM, monitored by PrimeBusiness revealed that going forward the customs division will focus on adequately tracking containerised vehicles and enforcing regulations to be able to gather the needed revenue for the country.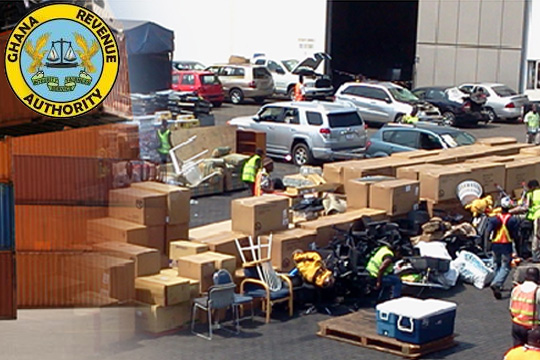 The Customs Division of GRA
The GRA's target for 2018 was GHC 39.8 Billion but the authority failed to meet the 2018 target and are expected in the coming weeks to make available official documents on the amount they were able to collect as revenue for last year.
Read also: Reduce import duty to help local businesses grow: GUTA to gov't
The commencement of the paperless port system in 2017, which was implemented with the aim of dealing with corruption at the port seems not be yielding the needed result in terms of revenue collection as some stakeholders at the port including the International Chamber of Commerce Ghana have complained about the continues illegal operations at the port.