After ranting and making fans angry in Sacramento, Kanye West then cancelled the following night's gig at short notice.
The concert in LA was supposed to be a replacement for the 3 November show that was cut short.
The night before, the rapper had a go at Beyonce and her husband, Jay Z.
He was only three songs into his Sacramento concert - which is part of his Saint Pablo Tour - before he stopped to air his views.
"Get ready to have a field day press because the show's over" he said before dropping his mic as the crowd booed.
It's not clear what the exact point of Kanye's latest monologue was, but part of it was directed at Beyonce - who hasn't responded in any way.
He accused her of not wanting to perform at the MTV Video Music Awards earlier this year unless she won an award.
"Beyonce I was hurt because I heard you said you wouldn't perform unless you won video of the year over me," he said.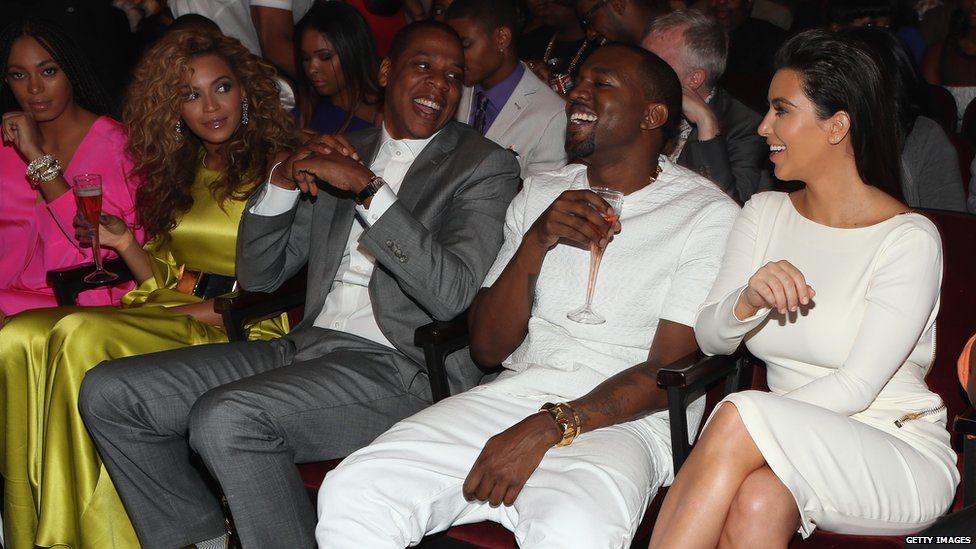 He brought Kid Cudi on stage to perform Father Stretch My Hands and Waves, but fans were disappointed when the gig was cut short.
It's only two nights since he told the audience at a concert in San Jose that if he had voted in the US elections it would have been for Republican President-elect, Donald Trump.
He was booed then too and despite the fact fans are used to his outbursts it's prompted some to question the rapper's actions.
After venting at Beyonce, he then appeared to be annoyed with her husband for not phoning him.
"Jay Z, call me, bruh. You still ain't call me Jay Z, call me," he pleaded.
"Just call me. Talk to me like a man".
Some in the audience had had enough and many tweeted about wanting their money back.
Kanye did concede that he didn't particularly want to upset anyone.
"Now, don't go trying to diss Beyonce, she is great. Taylor Swift is great," he said.
"We are all great people, we are all equal. But sometimes, we be playing the politics too much and forgetting who we are just to win."