South Africans are celebrating the success of the Ndlovu Youth Choir, which has made it through to the final of America's Got Talent.
On Wednesday night, the singers, known for their energetic dancing, performed a rendition of Whitney Houston's Higher Love.
They wowed the audience and talent show judges and will be performing in the finals with four other acts.
READ ALSO: Tiwa Savage cancels show in South Africa over rising xenophobic attacks
Judge Simon Cowell, well known for making blunt and controversial comments about contestants, said the South African group really deserved a spot in the final.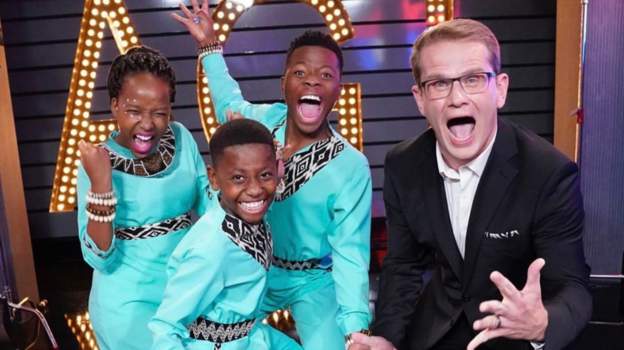 Afterward, the choir tweeted: "Our hope is that our performance inspired you to a 'Higher Love'. We are one world."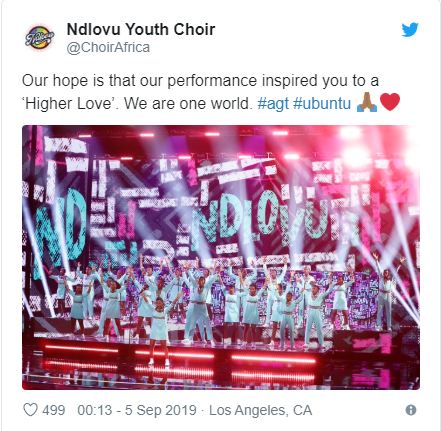 The Ndlovu Choir is from a small town in Limpopo and was formed in 2009.
The singers came into fame earlier this year with their cover of Ed Sheeran's song Shape of You.
They have performed two other songs during America's Got Talent: My African Dream and Waka Waka, Shakira's official song for the 2010 World Cup, which was held in South Africa.
The final will be broadcast later this month.
READ ALSO:  Xenophobic attacks: Burna Boy vows never to visit South Africa again
Source: BBC