Ghanaian Afropop, dance hall and reggae singer, Stonebwoy believes it would have been right for the organizers of the VGMA Awards to engage him and Shatta Wale before lifting ban on them.
The duo in 2019 was slapped with an indefinite ban as a result of a brawl caused by the two artistes during the awards ceremony of the 20th Anniversary edition of the VGMA.
In a release dated February 12, from VGMA it said: "The Board of VODAFONE GHANA MUSIC AWARDS (VGMA) has lifted the ban imposed on Ghanaians artistes, Shatta Wale and Stonebwoy. This decision was taken at the inaugural meeting of the 22nd VGMA Board on the 28th of January 2021."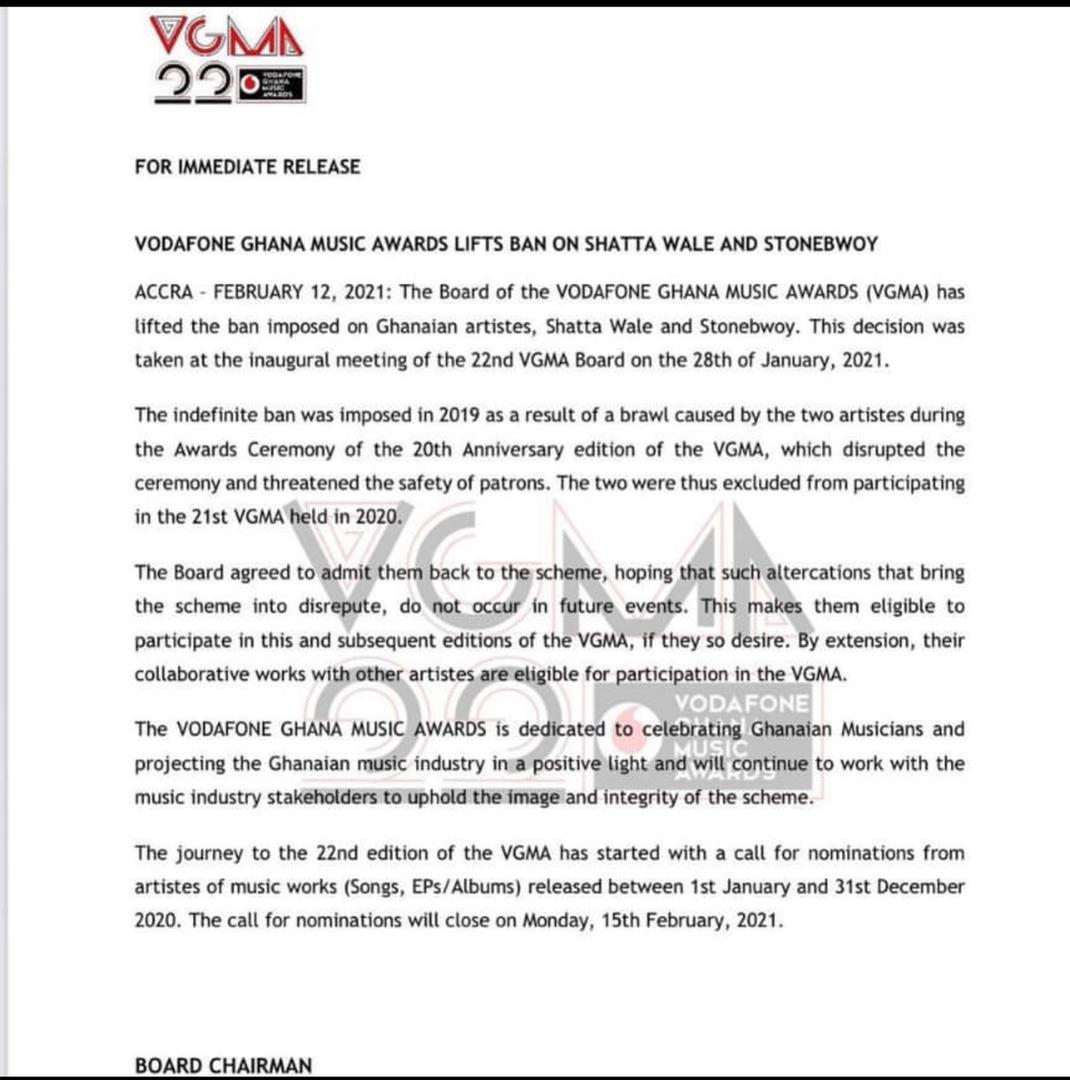 READ ALSO: Stonebwoy doesn't pick my calls any more - Shatta Wale
Reacting to the decision, the dancehall artiste said, VGMA should have consulted his input before going ahead to lift the ban imposed on him.
Dear VGMA Board & Scheme organisers, I hear the purpose of the VGMA is to celebrate and project Ghanaian musicians and music.If that is so, it takes nothing from you to meet with us the artistes/ our reps b4 reaching decisions that affect us and communicating them to the public," he tweeted. 

"The right to be heard is a principle that applies in every noble society. Even the all seeing God, who had already seen and knew all that Adam and Eve did in the Garden of Eden, still made sure he heard them before he took action against them. #IfTheySoDesire really???"
The right to be heard is a principle that applies in every noble society. Even the all seeing God, who had already seen and knew all that Adam and Eve did in the Garden of Eden, still made sure he heard them before he took action against them. #IfTheySoDesire really???

— 1GAD (@stonebwoyb) February 17, 2021