Nollywood veteran, Chinedu Ikedieze, 'Aki' a.k.a 'Efe' in a recent interview has revealed the reason why he was not paired with his fond colleague Osita Iheme 'Paw Paw' in the Mnet comedy series, 'The Johnsons.' 
Chinedu had an exclusive chat with Daily Active in their 'scene moments' show where he spoke on many issues including his role as 'Efe' the main character in the hilarious comedy series.
Known for paring roles with his friend and colleague, Osita Iheme a.k.a 'Paw Paw,' movie fans got worried why 'The Johnsons' only featured Chinedu Ikedieze which the actor revealed in the exclusive interview.
READ ALSO: I'm an SHS graduate and that's ok for me - Kwesi Arthur
He broadened his views up to Nollywood as a lucrative industry and the future it holds in the next five years.
Daily Active caught up with the versatile actor on the set of 'The Johnsons' series where he poured out his heart on the camera after the days shoot.
Boldly seated with his glasses on, the upbeat and chatty actor responded to the questions thrown at him with flashing beam.
How has it been so far with 'The Johnsons' looking back from 2013 to date?
It's been wonderful, that was an opportunity I longed for because I believe I had done both cinematic movies, normal movies for the market, for everyone. So I felt I needed to do one or two series, something different and here I am. I think am loving it even though it's time-consuming. Luckily am doing one of the best productions, one of the best TV series, one of the best, one of the best family show, if not the best. It's just the best! This is the TV series that everybody in Nigeria watches.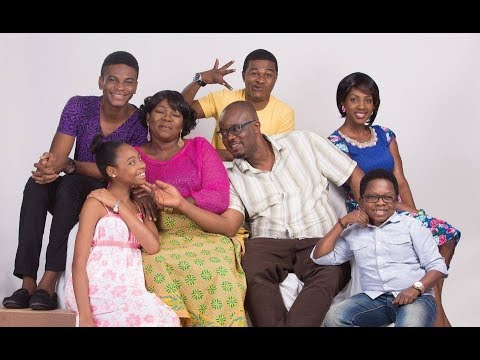 READ ALSO: Samini, Lumba and Kojo Antwi thrill fans at the Vodafone African Legends Night 2018What does it feel to be 'Efe' in the movie?
I still feel the same way other characters feel about the roles they are playing. Efe is just a normal boy, very brilliant who does his things in his own way. Very adventurous. So, I think I love it, I feel good. Though its a little bit challenging.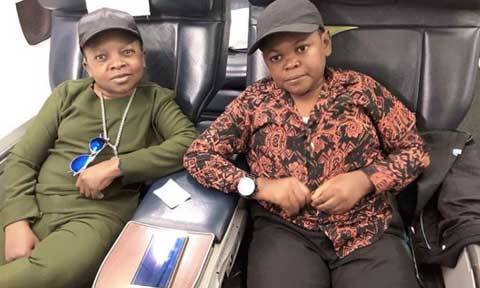 Usually, we see you with Paw Paw but in this movie you are not acting with him, your fans will like to know why?
It's because of the way the script was structured. If they have wanted to two of us, of course, they would have called us. Even when we started it was the two of us, then they were experimenting. But I think they finally wanted one character and they called me.
How does it feel acting without him?
Though we are used to doing things together, its still the same feelings. But it depends, when am doing a story that requires him and they provide me with another person, that's when I feel his absence because I will want him to take up that role. But in this case, there is nothing like that. So I feel good doing what I know how to do best.
dailyadvent.com