American comedian and television host Steve Harvey was in tears after visiting the Cape Coast Castle on Friday, August 16.
Steve Harvey is in Ghana as part of activities to mark the Year of Return, an initiative aimed at celebrating 400 years since the first black slaves landed in Jamestown Virginia.
As part of his visit, he was at the Cape Coast Castle, one of the pivotal structures of the transatlantic slave trade which existed from the 16th to the 19th centuries.
Steve Harvey was visibly distraught and constantly shaking his head as he and his family visited the slave dungeon located in Cape Coast in the Central region.
The actor shared a video of the visit on his Instagram page with the caption: "Visit to the Ghana Slave Castles".
He said, "This was real pain I felt going back to Ghana's slave castles...I could feel my ancestors on me... Powerful beyond words that I can explain. I encourage as many of you as possible to go HOME for your ancestors. Their strength is in each of us and we must honour their ultimate sacrifice in all that we do. #TheYearofTheReturn ?:"
 Marjorie Harvey, wife of the television host also shared photos of the visit and said, We had an extremely emotional day. Visited Elmina Castle and Cape Coast Castle in Ghana today. #theyearofreturn2019
https://www.instagram.com/p/B1Q0j0YBCB6/?utm_source=ig_web_copy_link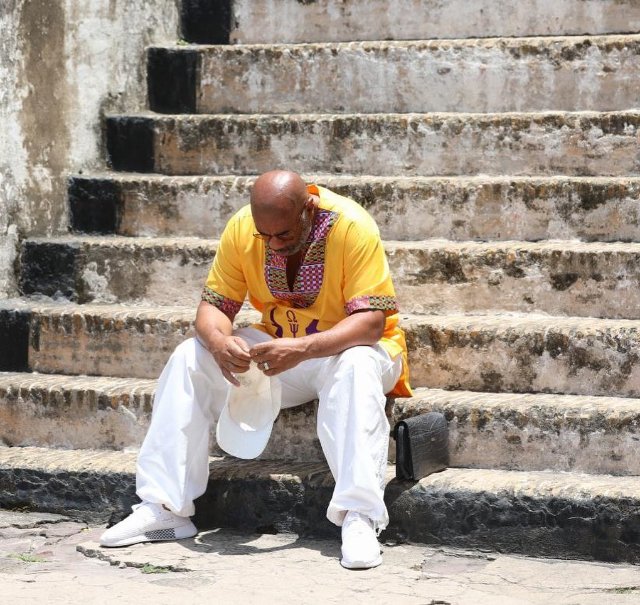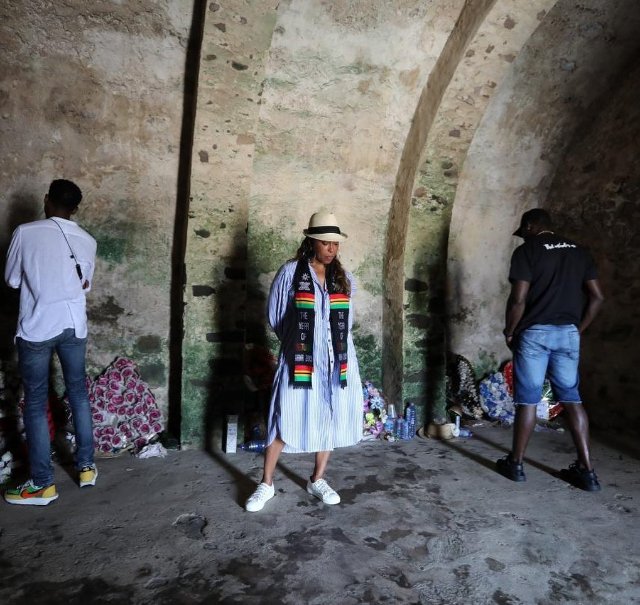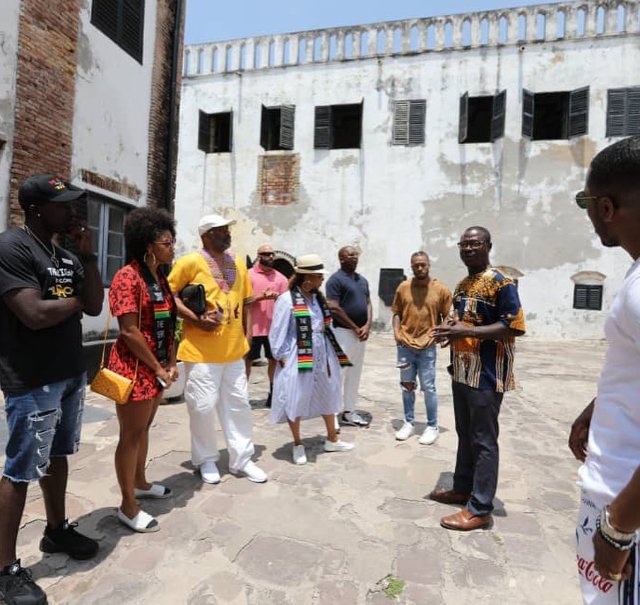 READ ALSO :