President Akufo-Addo has told the Western Regional Police Command to arrest perpetrators involved in the attack and abduction of the Paramount Chief of Lower Dixcove, Nana Akwasi Agyemang.
The President who is in the Western Region on a working visit made this known when he addressed a durbar of Chiefs at Axim and urged the police to get to the root of the issue.
"I have told the police that all those who carried out the attack, whether they are 10 persons or 100, must be rounded up and put before court for the law to take its rightful course. The law must also deal with those who aided in the conduct of the crime."
He continued, "Whether it is today, or tomorrow, those who are behind this act will, eventually, face the full brunt of the law."
The President who was expected to cut the sod for the construction of a fish landing site in Dixcove said he decided against going there due to the acts of violence that had taken place.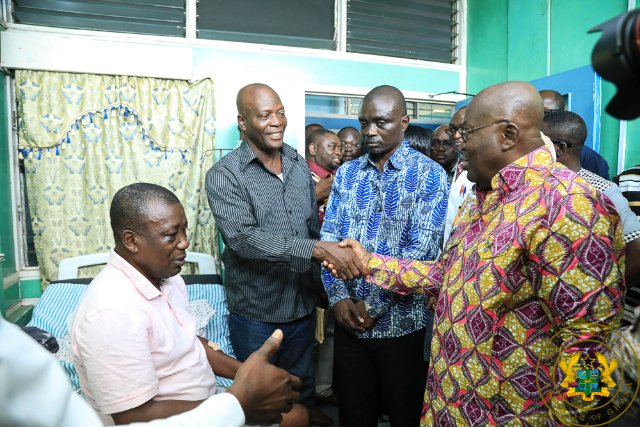 The President, prior to his visit to Axim, visited Nana Akwasi Agyemang at the Effia Nkwanta Hospital, and indicated that "the doctors are confident that he will be discharged by Saturday because his injuries are not life-threatening."
It will be recalled that early this week, some thugs allegedly contracted by a rival chief, unleashed terror on the people of Lower Dixcove in the Ahanta West Municipality in the Western Region over a suspected boundary dispute.
The thugs destroyed properties, including national assets, and kidnapped the Omanhene of Lower Dixcove, Nana Kwesi Agyeman IX.
Some four persons were earlier arrested and Obrempong Dekyi who is alleged to have instigated the move reported himself to the police and was granted bail.