Information reaching Prime News Ghana indicates that prominent workers at EIB Network will be laid off due to the management's inability to generate enough income to pay its workers. 
Sources close to the Ghanaian media giant has revealed that salaries have been delayed for the past few months and workers are being forced to resign due to lack of funds.

Some prominent names that have come up as part of the list of workers to be laid off include; Radio and Television Presenter Jay Foley who is also the Manager for Ghanaian High Life artist Bisa K'dei and also the host of Air Marshalls on GHone Tv, 'GH TODAY' host Kafui Dey who happens to be the Programs Manager for GHOne Tv, Vannesa Gyan, Commotion Promotion, Amanda Jissih, Ben Duker, top DJ's like DJ Laposta who was formerly with Hitz 103.9FM, DJ Perfect, DJ Nyami with the rest yet to be disclosed.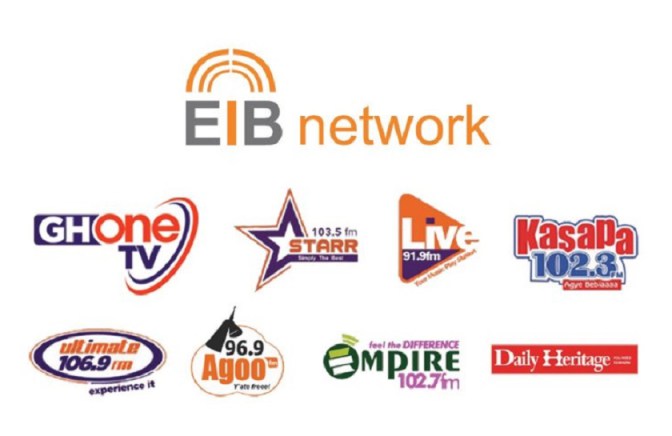 Excellence in Broadcasting (E.I.B) Network is a big media group, operating across all platforms. On Radio, there is Starr FM, Live FM, Kasapa FM, Ultimate Radio, Agoo FM, Abusua FM and Empire FM. The E.I.B network acquired a television license for free - to - air channel in 2014. It now runs GHone TV and Agoo TV.

Its online platforms include; Starrfmonline, Kasapafmonline, Livefmonline, and Ultimatefmonline.