Ernest Chemists Limited has donated assorted medications to the Kwahu Government Hospital at Atibie in the Eastern Region.
The medications are to support the facility in its operations in caring for the sick.
At the ceremony, the company presented several medications ranging from anti-hypertensives, antibiotics, pain reliever, antidiabetics, disinfectants, infusions, and other hospital consumables.
Presenting the items to the Medical Superintendent of the hospital, the Marketing Manager of Ernest Chemists Limited, Mr. Richard Afriyie Twumasi, said " the CEO, Mr. Ernest Bediako Sampong, has decided that the company lend some support to the hospital to help alleviate the pressure that it goes through.
He said the slogan of providing quality and affordable medicines and the interest in supporting the less privileged and vulnerable in society were the reasons behind the gesture.
"The donation is to assist the facility to bring relief to the less privileged who cannot afford the medical bill but need the quality medication to complete their treatment," he said.
The Medical Superintendent, Dr. Arko Akoto-Ampaw said the facility was very grateful for the gesture and pleased to know that Ernest Chemists had thought of them, thereby coming to support them with medications.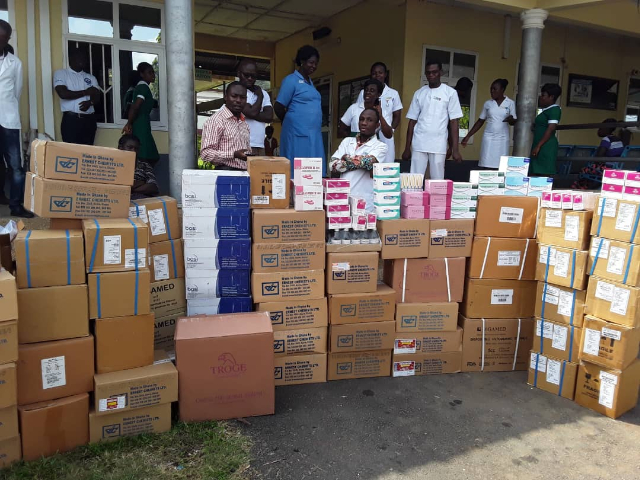 He stated that the facility would use the medications to assist patients who could not afford their medical bills.
He said proceeds from the donation would be used to assist in the running of the hospital.
Dr. Akoto-Ampaw wished Ernest Chemists well and also added that such gestures motivated the staff and would assist the workers in bringing timely relief to their patients even if they had financial challenges regarding their medications.
Ghana News:Latest news in Ghana