Government has partnered waste management firm Zoomlion Ghana to fumigate schools.
President Akufo-Addo announced on January 3, 2021 that Basic Schools will reopen from January 15, 2021.
But he also added that fumigation of schools must be done before the students returned, this the Ministry of Education has teamed up with Zoomlion for this exercise.
READ ALSO: Basic schools to reopen on Jan 15. - Akufo-Addo
Speaking at the launch of the initiative at the Independence Square on January 4, 2021, Minister for Education Matthew Opoku Prempeh says he hopes the work will be completed early.
"Yesterday President Akufo-Addo addressed the nation and in that address, he spoke about reopening of schools and the lessons we have learnt from the pandemic. Schools are expected to be reopened from the second week of January and the President directed that all schools should be fumigated before studies begin. We hope that in partnering Zoomlion we can get the work done quickly'.
President Akufo-Addo also announced that SHS 2 and 3 students will return to school on January 18, 2021.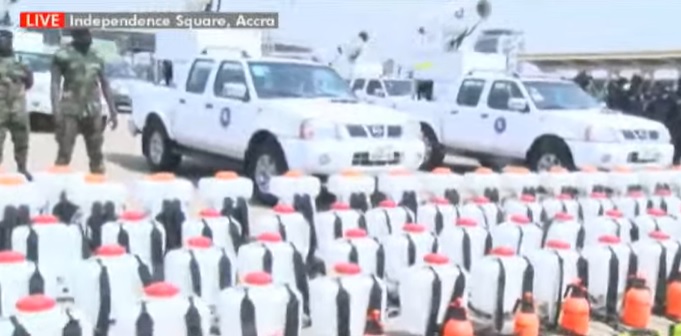 Tertiary students are however expected back on January 9, 2021.
President Akufo-Addo announced the closure of all schools, together with a ban on all social gatherings, on March 15, last year.