An Accra High Court has ordered all teacher unions who are on strike to return to the classroom with immediate effect.
The National Labour Commission (NLC) had their directive defied by these three teacher unions namely the Ghana National Association of Teachers (GNAT), the National Association of Graduate Teachers (NAGRAT) and the Coalition of Concerned Teachers (CCT) and had to resort to legal action.
The NLC on Tuesday said the strike by these teachers was illegal and ordered them to immediately return to the classroom.
READ ALSO: Striking Teacher Unions call the bluff of National Labour Commission
However, the teacher unions called the bluff of the Commission and continued the strike.
But, in its ruling on an ex-parte motion applied for by the NLC, the High Court has ordered the teachers to go back to class, adding the order be for 10 days after which it may be repeated on notice.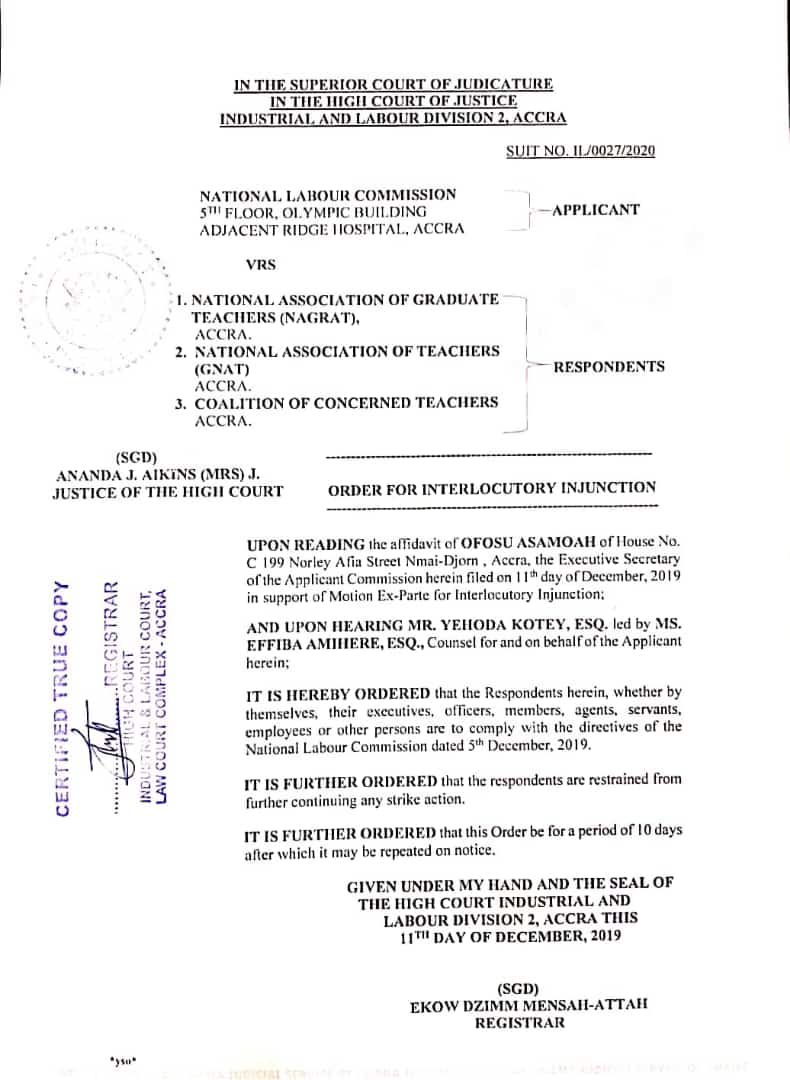 The three teacher unions declared a strike December 5, 2019, after a series of failed engagements with the government on Legacy Arrears incurred between 2012 and 2016.
The teachers say they suspect that the arrears have been verified and approved for payment by the Controller and Accountant General's internal audit unit, yet the monies have not been released.
The strike which took effect from Monday, December 9, had members of the unions abandoning their post, leaving pupils in the care of national service personnel and headteachers.