President Akufo-Addo seems to have thrown shade at the opposition National Democratic Congress (NDC) as says he will prefer drone to guinea fowls flying to neighbouring countries.
The President made these remarks in an encounter with the press at the Jubilee House.
The NDC have expressed dissatisfaction over the new medical drone deal recently approved by parliament.
The deal will see drones being used to supply blood and essential medicines across the country, especially to rural communities.
The NDC believe the deal is a misplaced priority and it will run down the budget of the country.
The President during his opening remarks said the drones will rather save lives.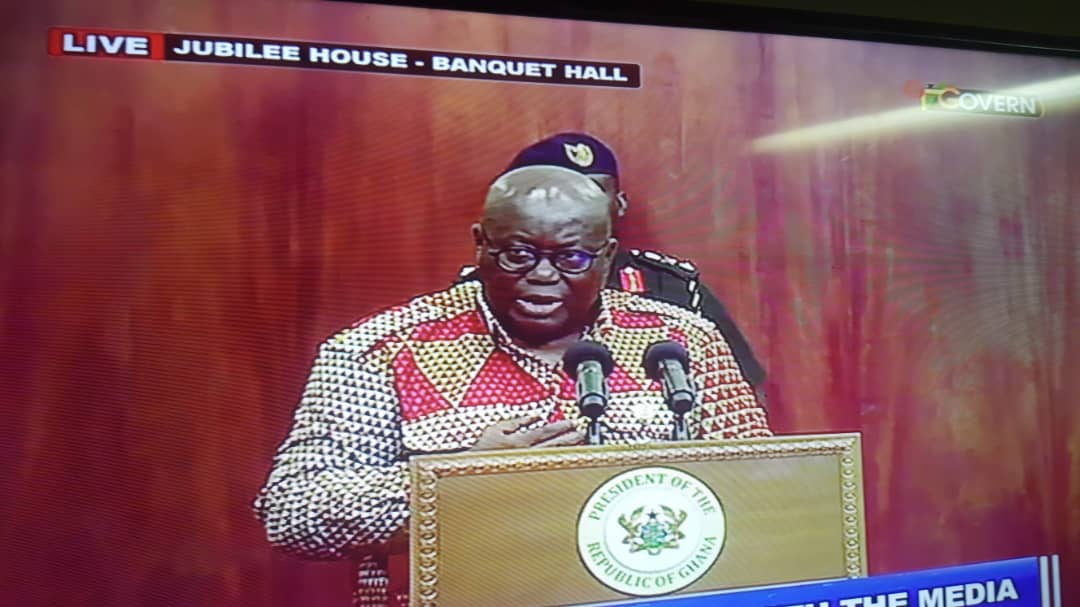 "I personally prefer drones flying to guinea fowls that will fly off to neighbouring countries".
"The drone system will save lives and will bring relief to the health sector. It will not be run on the public budget.
Background
It would be recalled that management of SADA in 2014 made hilarious media headlines when they disclosed in one of their responses to the whereabouts of the hundreds of guinea fowls they claimed to be rearing, that the birds had flown to Burkina Faso.
Their response followed fact-finding visits by journalists to the facility where the animals were being reared by Asongtaba Cottage Industry at Sumbrungu near Bolgatanga in the Upper East region. The media, during the numerous visits, only spotted a handful of birds contrary to reports that they were in hundreds in justification of the huge funds government sunk into the project.
The management at the time struggled to explain the whereabouts of the rest of the birds; subsequently, it was revealed they may have flown to an unknown destination in neighbouring Burkina Faso.
Read also:
"Why do we need drones if leaders still travel abroad for treatment" -Ken Agyapong


Ghana News: Latest news in Ghana