Deputy Minister of Communications, Mr George Andah has dismissed suggestion by the Ghana Independent Broadcasters Association (GIBA) that the government has signed an agreement to hand over the management of the country's national Digital Television Transmission (DTT) platform to StarTimes of China.
Andah explained that StarTimes' transmission was separate from the digital terrestrial television transmission.
He said the government had rather agreed to an arrangement in which the Chinese government, through StarTimes, was rolling up a programme to enhance digital viewing experience in 300 communities in the country. He made this revelation on Joy FM to some issues raised by (GIBA) in respect of Ghana's digital migration for Television broadcast.
GIBA last Monday announced: "If StarTimes is allowed to control Ghana's digital transmission infrastructure and the satellite space in the name of digital migration, Ghana would have virtually submitted its broadcast space to Chinese control and content."

GIBA further indicated that it was disturbing to have the only free-to-air digital broadcasting platform, which is the medium for the dissemination of information to the public and operations of mass media in the digital domain, to be controlled by an individual entity whose current business in the country was pay TV broadcasting and was already distributing licensed controlled conditional access decoders and digital television sets across the country in aid of its commercial business.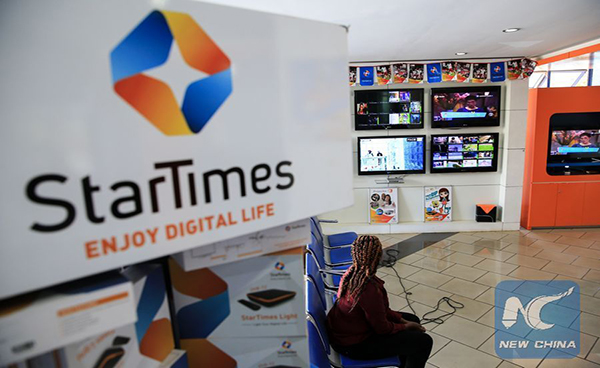 Government/StarTimes arrangement
Touching on the government's arrangement with StarTimes, Mr Andah indicated that the Chinese government, through StarTimes, was rolling up a programme to enhance digital viewing experience in Africa.

He said 10,000 communities in Africa were to benefit from the package throughout Africa and indicated that 300 communities in Ghana were going to benefit from the package.

Mr Andah said each of the 300 communities was supposed to identify a public viewing centre — a church or community centre, school or chief's palace where people could go to have a view.

"StarTimes is providing a digital television and two powered solar projectors, including a set up box, so that the public in that community can go and experience a bouquet of education, entertainment, news, information on the StarTimes bouquet," he said.
Mr Andah said in addition to the set up for viewing, 20 households within that community were also going to be given the set up boxes and they had six months of free viewing.

He said at the end of the six months, if the people wished to continue, they would subscribe with StarTimes and pay GH¢15 a month.
Ghana News: Latest news in Ghana