Abu Ramadan who is a Deputy Director General of the National Disaster Management Organisation [NADMO] says although the country needs to find lasting solutions to the floods, our attitudes need to change.
Abu Ramadan speaking on Joy FM's Super Morning Show Tuesday, April 16, 2019, said our attitudes contribute 60% to 70% of floods in the country.
"There may not be a lasting solution," said Ramadan. "The reason why I say that is; we can do everything we want to do, spend billions of dollars in restructuring our drains and everything but if the attitude of the Ghanaians do not change, it still comes to zero.

"In Ghana, we do not have natural disasters, in terms of rain and all that, they are all man-made or human-made by virtue of our own attitude and the ways we do our things. This contributes to the flooding that you see," Mr. Ramadam told Joy FM's host.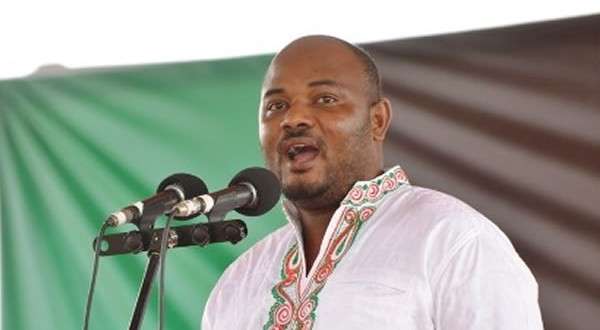 Abu Ramadan, Deputy Director General of the National Disaster Management Organisation [NADMO]
Citing an example with the reconstruction of the Wagya drain that government awarded last year for expansion, he said: "if we end up doing the same things by putting in filth, putting plastic into the drains, we will end up chocking the drain and prevent water flow."

His comments come at a time where Ghana is experiencing floods which has claimed over 10 lives in just a month.

The Head of Forecast at the Meteorological Agency, Joseph Portuphy, has said Ghanaians should brace themselves for more rainfall in the middle belt and coastal areas.

The government, however, says it has allocated ¢197 million for the desilting choked drains and other drainage works in the country.

The Minister of Sanitation and Water Resources Cecilia Dapaah says the contract for the desilting has already been awarded by the Ministry of Works and Housing and massive work will be completed soon.
Read also:
For more Ghana News visit primenewsghana.com