Former Chairman of the Electoral Commission (EC), Dr. Kwadwo Afari-Gyan says political parties in Ghana now believe in his statement that elections are won at the polling stations.
He said a well-organized political party can know its overall performance in an election from the polling station results provided by its agents.
Dr. Afari-Gyan was speaking at the 5th Accra Dialogue held at the premises of Media General on Wednesday.
Dr Afari-Gyan cautioned that it is not prudent for a political party to announce results ahead of the election-management body and such must be discouraged.
He said political parties which go ahead of the EC to announce results create "unnecessary tension and possible chaos".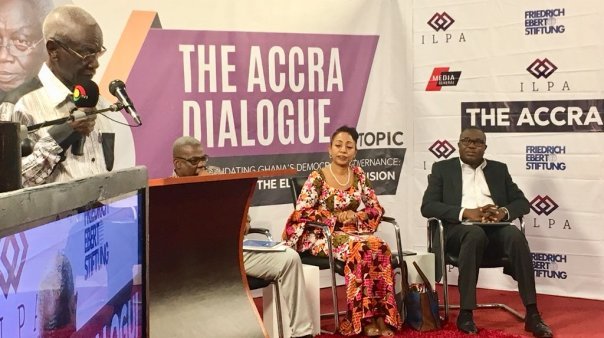 The programme was themed: "Consolidating Ghana's Democratic Governance: The Role of the Electoral Commission".
Dr Afari-Gyan reiterated that when he said elections were won or lost at the polling stations and not in the EC's offices, political parties were initially skeptical.
Latest news from Prime News Ghana