The Power Distribution Services (PDS) has announced that some parts of Western Region will from Thursday, April 11 to Wednesday, April 17 experience power outages 'dumsor'.

The Ghana Grid Company (GRIDCo) announced that it has requested the Power Distribution Services to cause the outages.
This outages they say is to enable GRIDco to construct a 330kV overhead line between Kumasi and Aboadze.
The areas to be affected are Tarkwa, Bogoso, Asawinso, Juaboso, and other surrounding areas.
The outages will begin from 8:00 am to 4:00 pm on a daily basis.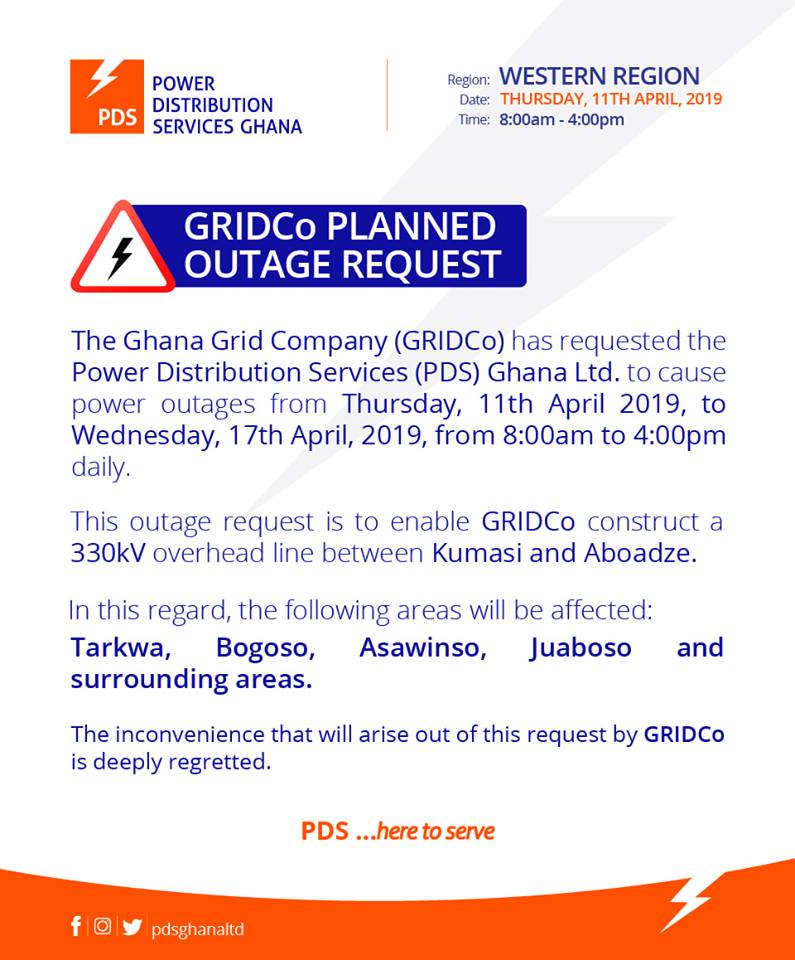 PDS recently announced that it had halted a planned load shedding activity which was expected to be nationwide.
In a release on April 5 by PDS, it read: PDS Ghana Ltd wishes to inform the general public, especially its cherished customers that is has been directed by Gridco to suspend with immediate effect the Load Management Programme until further notice because there is sufficient generation.
The Load Management Programme has therefore been suspended accordingly until further notice.
Read also:
For more Ghana News visit primenewsghana.com