Some aggrieved Menzgold customers have stormed the Accra Circuit court as the trial of CEO of the embattled gold dealership firm Nana Appiah Mensah popularly known as NAM1 is standing trial.

The court when NAM1 landed in Ghana granted an order after the police requested for two weeks to enable them complete investigations into allegations against him
Some of the customers were carrying placards which read "23 people dead in Menzgold saga", "Suspend criminal charges now", "Help NAM1 to retrieve Dubai monies", "Form committee for transparency now", among others.
About GH¢200 million of depositors cash is believed to be held up at the collapsed gold dealership firm Menzgold.
Menzgold folded up last year after the Securities and Exchange Commission (SEC) ordered it to suspend its operations with the public. Several efforts by the customers targeted at the company to get their monies have failed to yield any positive results.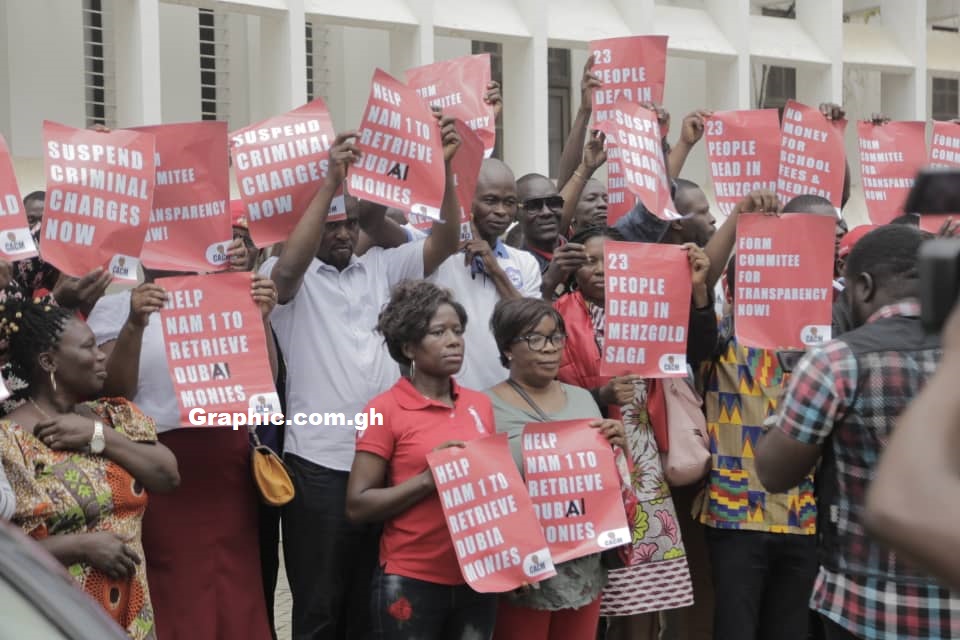 According to the Commission, Menzgold did not have the license to trade in gold collectibles and that doing so was in contravention of the Securities Industry Act, 2016 (Act 929).
The court is hearing a criminal case that says NAM1 allegedly defrauded 16,000 people of more than GH¢1.6 billion.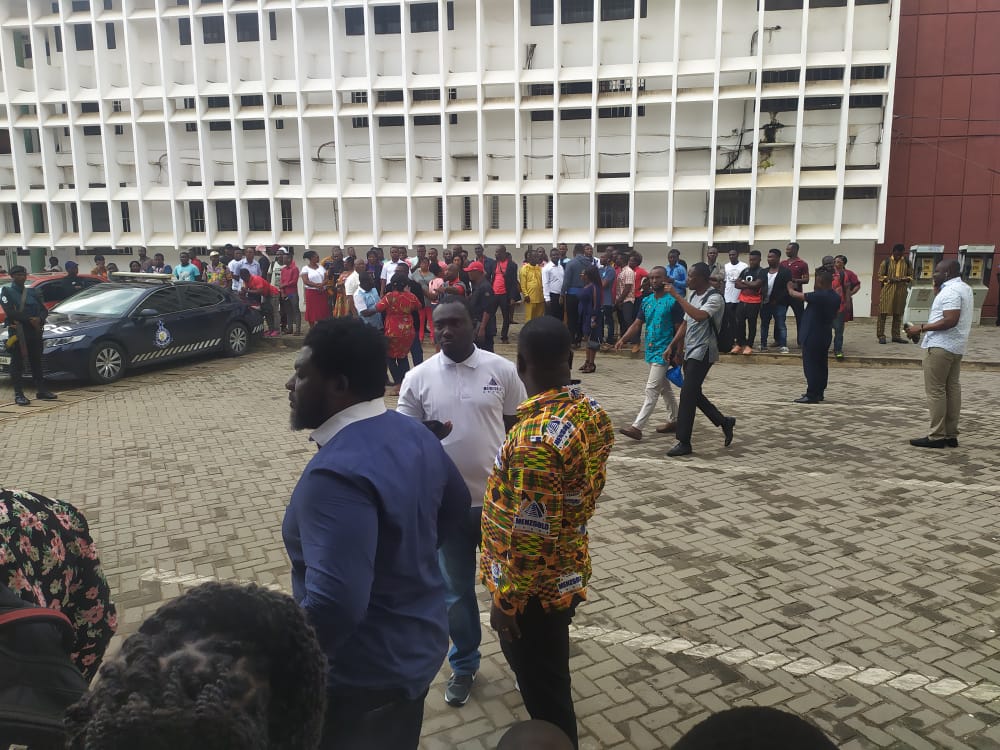 It is arguably the biggest defrauding case since 1995, when Managing Director of the Pyram Business Consultancies, Tanko Rahman Shadow defrauded several hundred.
Customers have held several demonstrations in an attempt to retrieve their locked up cash but to no avail.
READ ALSO: