The Okyenhene, Osagyefo Amoatia Ofori-Panin, celebrated his 20th Anniversary of his ascension to the Ofori-Panin Stool at a ceremony at Kyebi in the Eastern Region.
The event took place on December 14, 2019.
On October 4, 1999, the Okyenhene was enstooled as the 35th Chief of Akyem Abuakwa to succeed his late brother, Osagyefo Kuntunkunuku.
President Akufo-Addo and Vice President Dr. Mahamudu Bawumia were both present at the ceremony.
READ ALSO: Okyenhene forgives Kwame Zu, lifts ban on NDC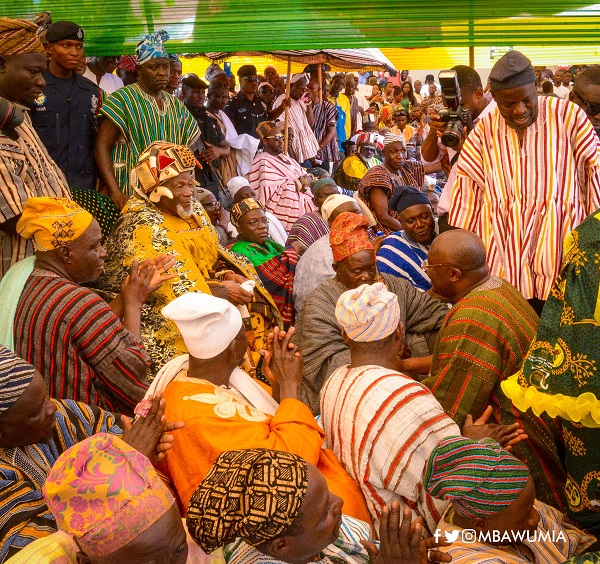 The President congratulated the Okyenhene for his stellar leadership over the past two decades and prayed for long life and excellent health to enable him to continue playing his pivotal role in the development of Ghana.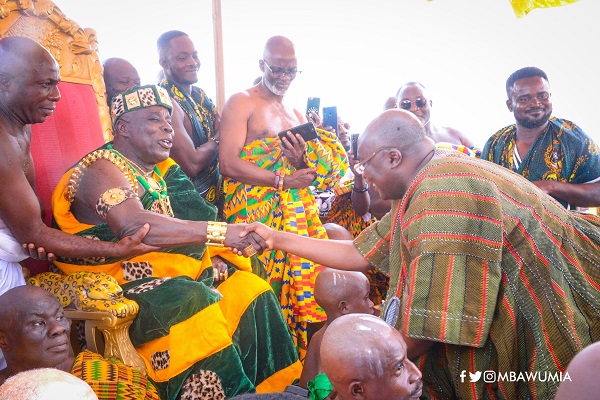 Activities for the celebration which begun from October include the commissioning of a Children's Library at Kyebi, the Okyenhene Invitational Golf Tournament, sod-cutting of Amoaia Ofori-Panin Basic School projects, football gala, musical concert, royal ball dinner and grand durbar yesterday.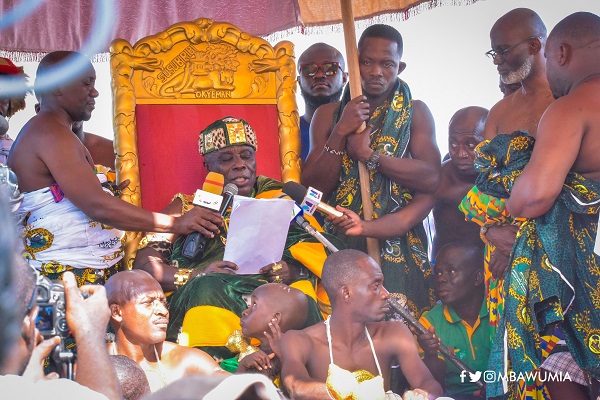 In October when the anniversary was launched, the Okyenhene toured communities and villages within the Traditional Area with a medical caravan where the people were provided with free medical screening for the eye, diabetes, cancer, and HIV among other ailments.