A late Tuesday afternoon accident at the University of Ghana underpass has resulted in the injury of several people, eyewitnesses posting images of the incident on social media say.
According to reports, one person has died in the accident that involved four cars on the Adenta-Accra highway.
The images posted on social media show one of the vehicles involved in the crash, a saloon car, severely mangled.
It is not clear what caused the accident, however, reports indicate that the front tyre of one of the cars burst.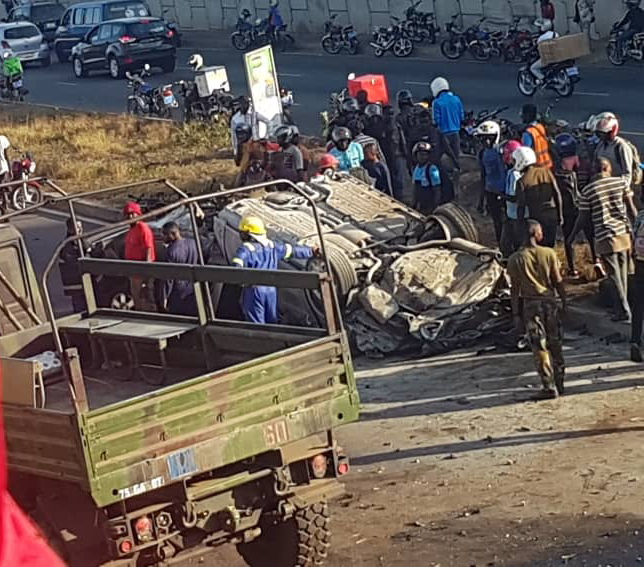 This, according to the reports, forced it to run into another car in the opposite lane, causing vehicles that were trying to move out of the way to somersault. 
READ ALSO: National Security Operatives arrest Citi FM journalist, Caleb Kudah 
Viral photos show police and personnel from the Ghana National Fire Service at the scene helping with rescue efforts and clearing heavy traffic.