Soldier Trooper Imoro Sherrif who was killed at Ashaiman in the Greater Accra Region has been buried on Thursday, March 9.
His remains was transported from the 37 Military Hospital mortuary to the Burma Camp cemetery in Accra.
Family members, mourners, and friends were at the cemetery to witness the burial of their 21-year-old late colleague.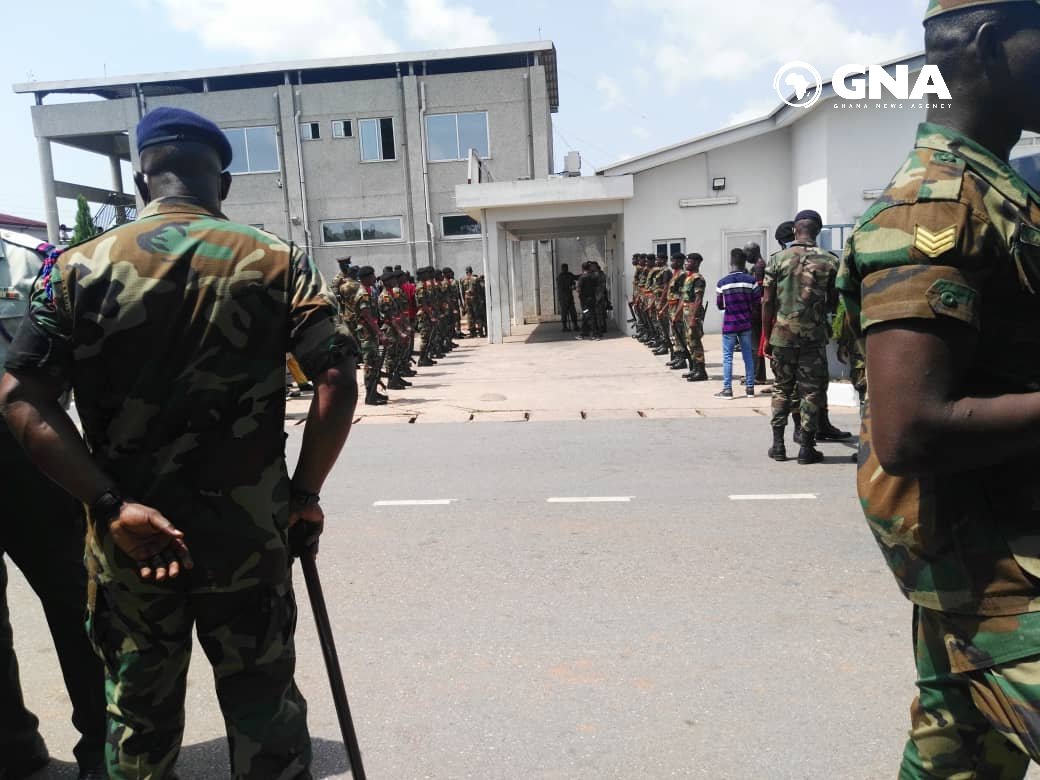 Imoro Sheriff was mudered on march 4. He was found in a pool of blood near the Amania Hotel in Ashaiman and suspected to have been stabbed to death.
READ ALSO: Ashaiman military brutality: Operation was not to avenge soldier's death - GAF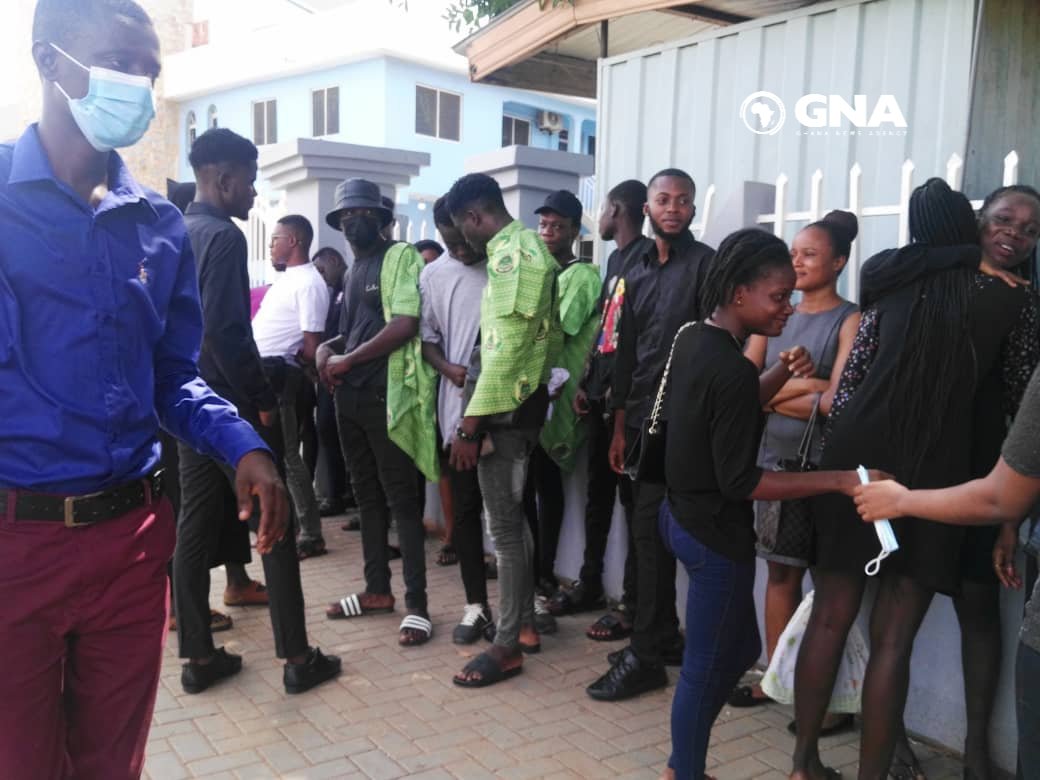 The Ghana Armed Forces took matters into their own hands and on Tuesday stormed Ashiaman.
GAF said its military on March 7, 2023, where some residents were brutalised and some 184 suspects rounded up was sanctioned by the Military High Command.
In a March 8 statement, the Ghana Armed Forces (GAF) said that the operation was not to avenge the killing of soldier, Trooper Imoro Sherrif, but rather, to fish out the perpetrators of the crime.
READ ALSO: Soldier allegedly killed at Ashaiman
Former President John Dramani Mahama has called on GAF to refrain from meting out extra-judicial justice to residents of Ashaiman over the death of Imoro Sheriff.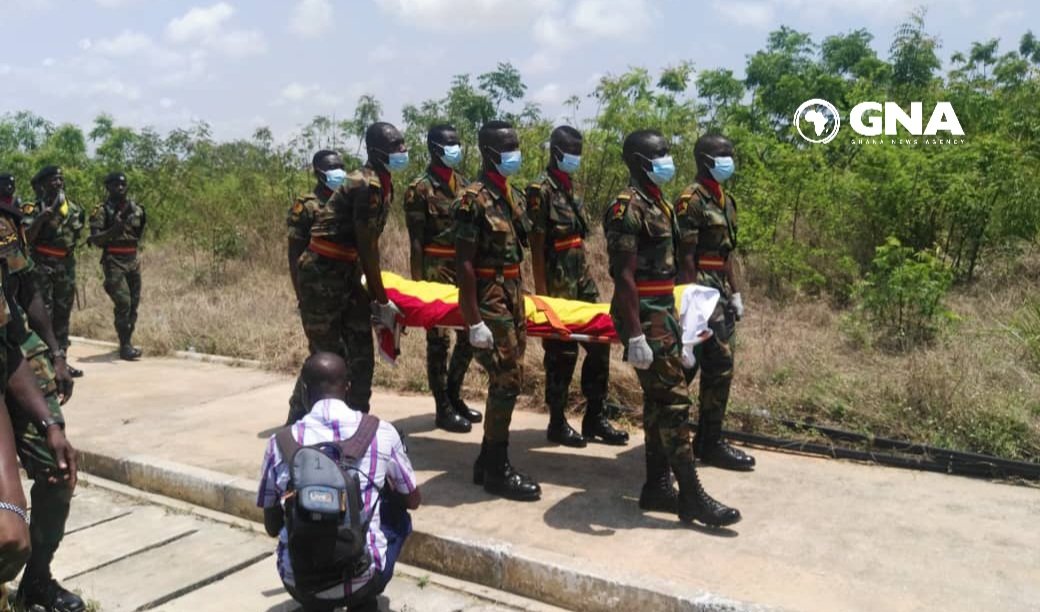 Mahama in a post expressed disappointment and regret in the brutality that happened in Ashaiman on Tuesday, March 7.
Member of Parliament for Ashaiman, Ernest Nogbey has also disclosed that150 out of the 184 individuals arrested by the military in a swoop at Ashaiman have been released.
The MP who confirmed seeing the released persons added that the remaining 34 are still being held in military custody.