Government, has announced that a software application called GalamStop will be adopted in its fight against illegal mining, popularly known as 'galamsey'
Addressing Journalists on a new roadmap for the lifting of the ban on small-scale mining, Chairman of the Inter-Ministerial Committee on illegal mining, Prof Kwabena Frimpong-Boateng noted the software will integrate activities of all regulatory bodies in the fight.
Read Also: Four Nigeriens jailed 40 years for illegal mining
"Measures that include regular visits to mining concessions, use of remote sensing and satellite imagery and drones and more importantly the integration of the activities of these regulatory agencies through a computer application we call GalamStop have been devised."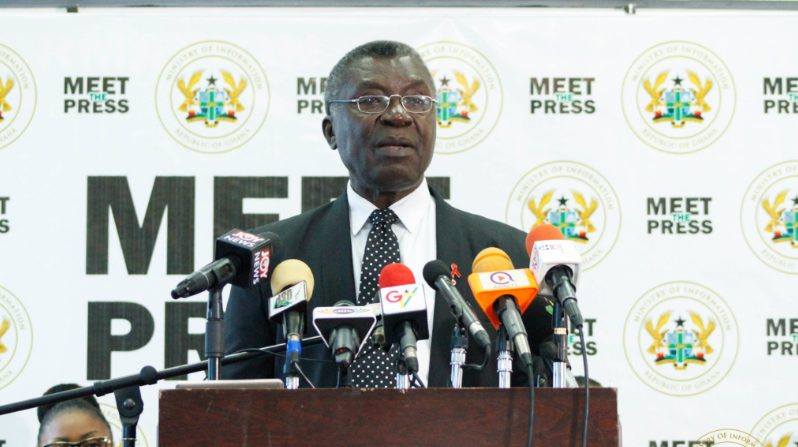 "So the Minerals Commission, EPA, Water Resources Commission, Forestry Commission, MMDCEs will be integrated through this software application," he added.
Another measure by government is that will converge excavators and fix tracking devices on them. According to Prof. Frimpong Boateng, the venue where all the excavators will be converged will be announced on August 20, 2018.
Read Also: Government to lift ban on Small Scale Mining
The government placed an initial six-month ban on small-scale mining last year following the prevalence of illegal mining popularly known as "galamsey'' in the country. However, the ban had faced some extensions as part of efforts by government to fully sanitise the mining sector.
The ban was to protect human health and the environment from anthropogenic emissions and releases of mercury and mercury compounds caused by illegal mining, permanently eradicate unauthorised methods of small-scale mining and to allow the government to come out with measures that will address the illegal mining phenomenon.
Read Also: IGP must punish police officers who engaged in galamsey- Operation Vanguard