On a usual Sunday morning, one would expect the Presbyterian Church of Ghana, Covenant Congregation at La Nkwantanang to be opened at about 5:00 am for the auditorium to be prepared for the service to begin at 8:00 am, however, this was not the case on Sunday, July 8, 2018.
 Members locked up the church premise and stood outside to protest against the Minister in Charge of the congregation, Rev. Kwaku Amissah Agyei, who they have accused of mismanaging the church.
Church folk who were supposed to have begun a worship service gathered at the forecourt of the building, to vent their frustrations and demand for the replacement of their Pastor.
According to some members who spoke to Prime News Ghana, under the leadership of the Pastor, members of the church were being charged fees for using the Church premises and car park for occasions.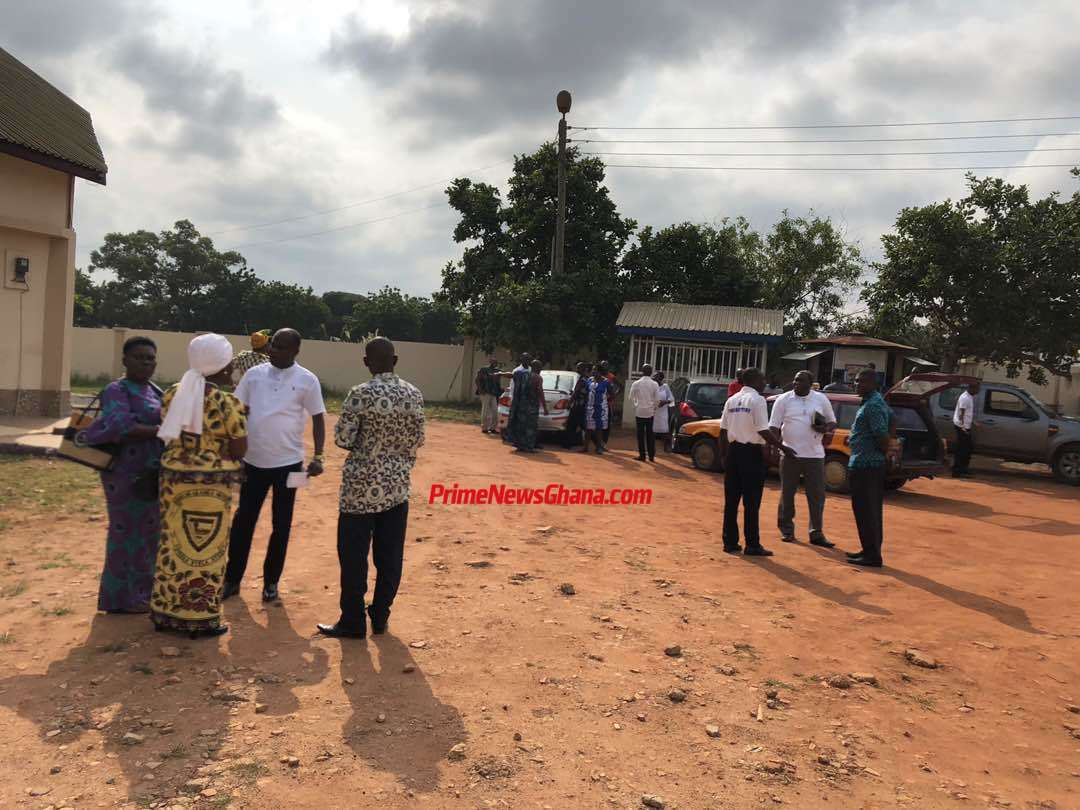 The family of a deceased church member was made to pay Two hundred cedis(GHC200) as a rental fee for the premises, a couple from a neighbouring church was charged GHC600 cedis after a lengthy bargain of One thousand cedis(GHC1,000) to use the church auditorium. They also cited an incidence where another couple who blessed their marriage in June were made to pay GHC400 even though they did not hold their wedding refreshment there.
The members have accused the church leaders of taking the proceeds of offertories taking during wedding and funeral ceremonies, though it rightfully belongs to the families or the couple.
ALSO READ: Presby Church elder dies in a hotel room during sexual intercourse
The congregation also complained of the hostile relationship between the Pastor and most members of the church which is resulting in the church losing most of the members. They also revealed that although the Church constitution states that the accounts of the congregation must be audited by an external auditor and presented to the congregation annually, this has not been done for two consecutive years since the minister took over.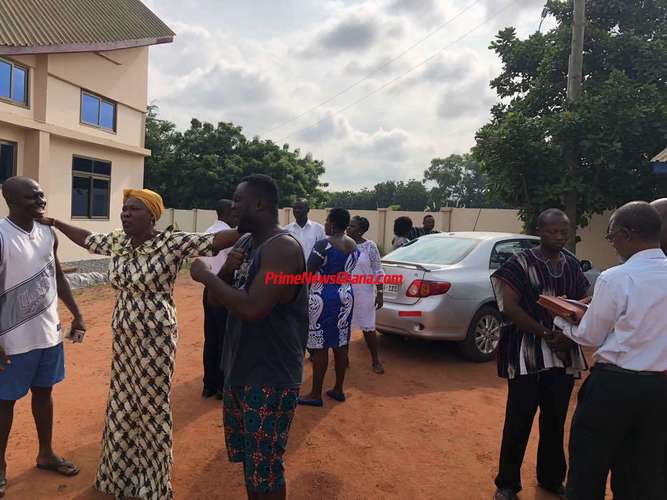 It took the intervention of an executive from the district session to end the demonstration on Sunday morning after a petition was presented to him.
However, the members have given the District Session a two-week ultimatum to assign a new Minister to head the church or face their wrath.
Read the details of their petition below: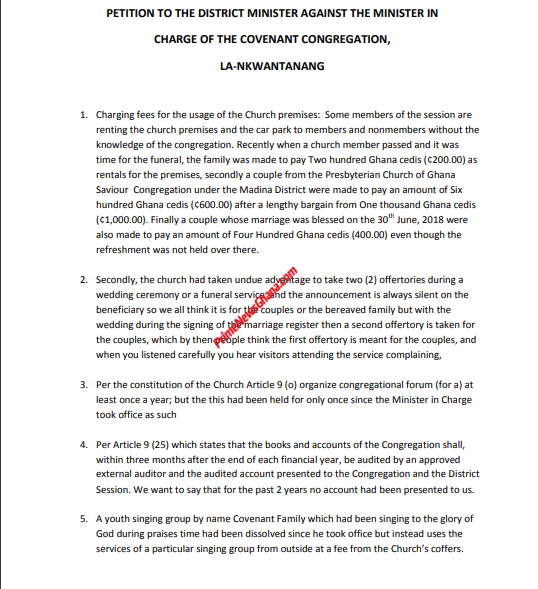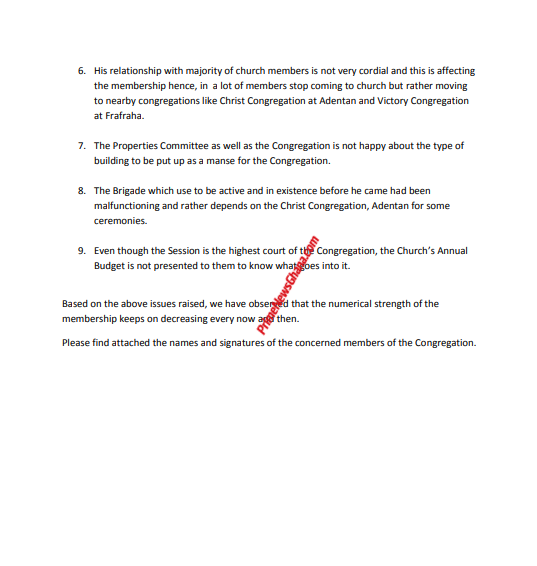 Read also:  Rapping Catholic Priest suspended by church