John Ackah Blay-Miezah was believed to be the richest man in the world in 1979.
He proclaimed himself of having a fortune of 47 billion dollars.
He was disqualified in Ghana's 1979 general election. John Ackah Blay-Miezah is one of Ghana's most popular exports of all time and a man who proved to the world that the blackman wasn't a human monkey but a human with brains and indeed, enough of it to outwit the supposedly superior white counterpart.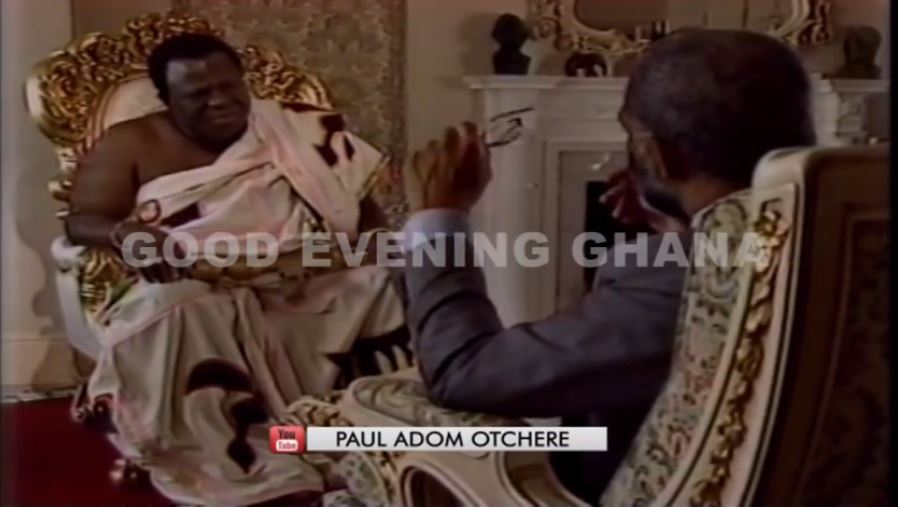 Blay-Miezah would forever remain in the history books of the US, Philadelphia especially in their list of villains and go down as one of the most cunning men to grace the face of this earth.
This is the story Blay-Miezah got the world to buy, according to him, he was the sole beneficiary of gold reserve amounting to billions of dollars Nkrumah stored in banks in Switzerland and Liechtenstein in an account named: Oman Ghana Trust Fund.
His evidence to this fund was an account number and a manufactured document purportedly from Union Bank of Switzerland. To access this money, estimated to be over 40 billion, Blay-Miezah needed a specially serialized diplomatic passport which would come at a huge cost and money to pay off some chiefs in Ghana who held various interests in the money, Gold in this case.

To do this, he needed money, Blay-Miezah sold to people, starting from Philadelphia a 1000 to 5000% interest on investment for anyone who supported the initiative. Yes, people bought a scheme with a profit margin of 50 to 1. For those at loggerheads with ratio, bring 1000 Ghana Cedis and receive 50,000 Cedis.

Over three hundred people in Philadelphia alone bought into the idea and contributed over 18 million dollars in cash, across America, Blay Miezah, with the help of his right-hand man, Ellis succeeded in defrauding people in hundreds of millions of dollars.  Blay-Miezah won over highly educated Americans including judges.

Back in Ghana, 1975, Blay-Miezah manages to get Acheampong's government salivating over the prospect of landing 47 billion in Swiss Banks, he succeeded in conning the government into the scheme. Secretary to the government at the time, Mr Ebenezar M Debrah who was a former Ghana Ambassador to the US pointed out that Blay-Miezah was a conman with a bad reputation in the US.

This was a battle even the secretary to the government wasn't going to win, so convincing was Blay¬-Miezah that a powerful government official, one of Acheampong's trusted lieutenant was pushed out of the government altogether because he was seen as an enemy of progress.
Video credit: Good Evening Ghana

Acheampong's government gave Blay-Miezah a Diplomatic Passport. He then relocated to spread his tentacles in Europe and succeeded in bringing more people into the scheme. Wanted in America, he could not be extradited from Europe for prosecution in US because he was a diplomat and hence benefited from immunity.
He is rumoured to have succeeded in defrauding people to the tune of billions of dollars.
Dr. John Ackah Blay-Miezah, a.k.a Nana Ackah Nyanzu II a.k.a Liina Disca of Allengenzule, Western Region, Republic of Ghana died in 1992 while under house arrest for deceiving and embarrassing the PNDC government.
Read also: Profile of MenzGold CEO, Nana Appiah Mensah
Ghana News: Latest news in Ghana