The National Labour Commission (NLC) has asked the teacher unions to call off their strike and return to classrooms with immediate effect.
In a statement issued today December 10, 2019, the NLC, while describing the industrial action as illegal, accused the Unions of failing to notify the Commission before embarking on their strike.
READ ALSO: A/R: We have arranged for some teachers to take care of children who report to school but not to teach - GNAT
The teacher unions — the Ghana National Association of Teachers (GNAT), the National Association of Graduate Teachers (NAGRAT) and the Coalition of Concerned Teachers (CCT) declared a strike December 5, 2019, after a series of failed engagements with the government on Legacy Arrears incurred between 2012 and 2016.
The teachers say they suspect that the arrears have been verified and approved for payment by the Controller and Accountant General's internal audit unit, yet the monies have not been released.
The Chairperson for the Commission, Andy Kwabena Asamoah, said the ongoing nationwide strike was in contravention of section 159 of the Labour Act 2003 and Act 651.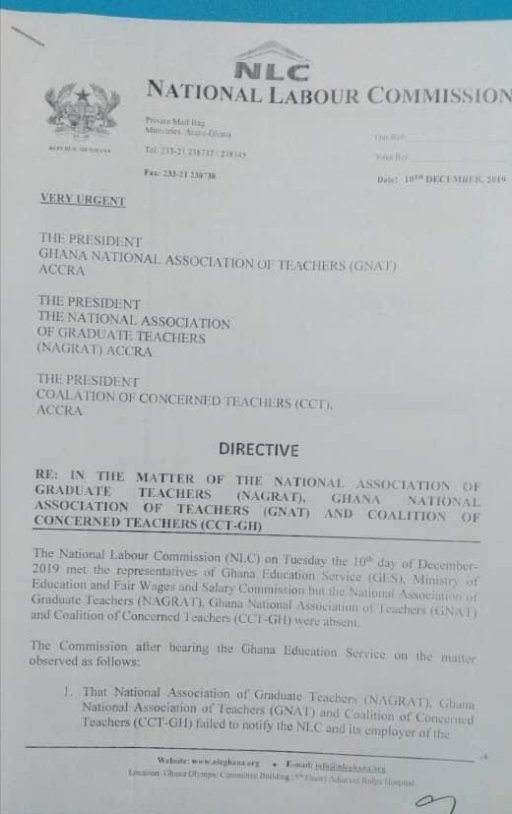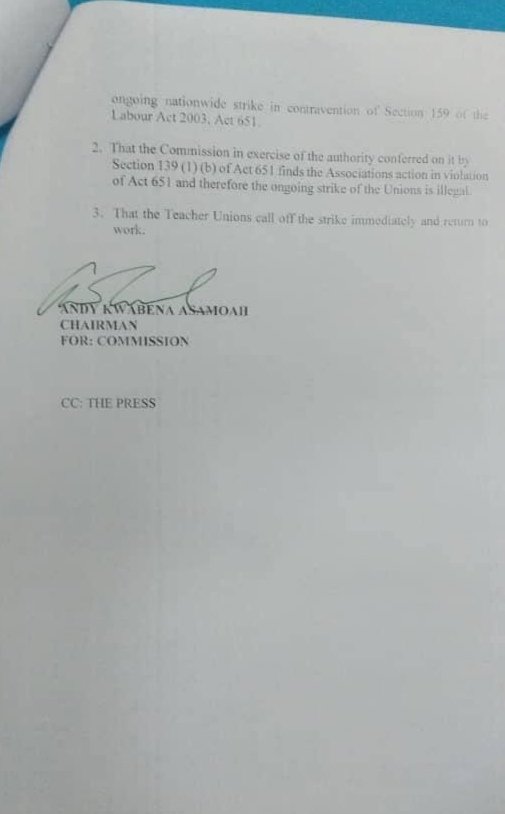 READ ALSO: PTA pleads with striking teachers to return to classrooms