Ladies, Valentine's Day is around the corner. As you already know, this is the ultimate day of love, celebrated by couples all over the world. 
The day is characterized by gifts, roses, romantic dinners, and all other hopeless romantic people. While some think that it's overrated and are of the strong opinion that you should not set aside one day to shower your significant other with love and gifts, but instead do this all year round, some couples are accustomed to celebrating the day and in fact, many men propose on this very day.
That being said, ladies, if you have a man, you need to dress up if your man has a great plan in store for both of you. The universal color of love is red; it screams seduction and passion and dressing up in a cute red number is one sure way to turn your man on and make him see how lucky he is to have you.
If red is a little too bright for you, black is always a classic color, it's safe and you can never go wrong with it. White is another universally accepted color for Valentine's Day. Lastly, if you're not keen on the cliché colors, well, shades and hues of pink and orange are acceptable.
Read Also: Beautiful Valentine's Day messages for her
You can also mix and match prints or consider wearing separates and if all else fails, wear whatever makes you feel ultra-sexy and something you're comfortable in.
Now that we have the colors out of the way, the million dollar question is, do you have your outfit ready? If not, perfect timing as we have some very cute Valentine's Day outfit options that will sexually awaken your man, whether he's your man for real, a stolen man or a potential future bae. Check out these options!
1. A sexy form-fitting jumpsuit is one of the sexiest and safest outfit options especially if your body type allows.
Good thing is, if you're plus-sized, you can also wear a jumpsuit but instead of a form-fitting one that defines your curves, go for one sleeve, a belt to cinch your waist and preferably one that's wide-legged.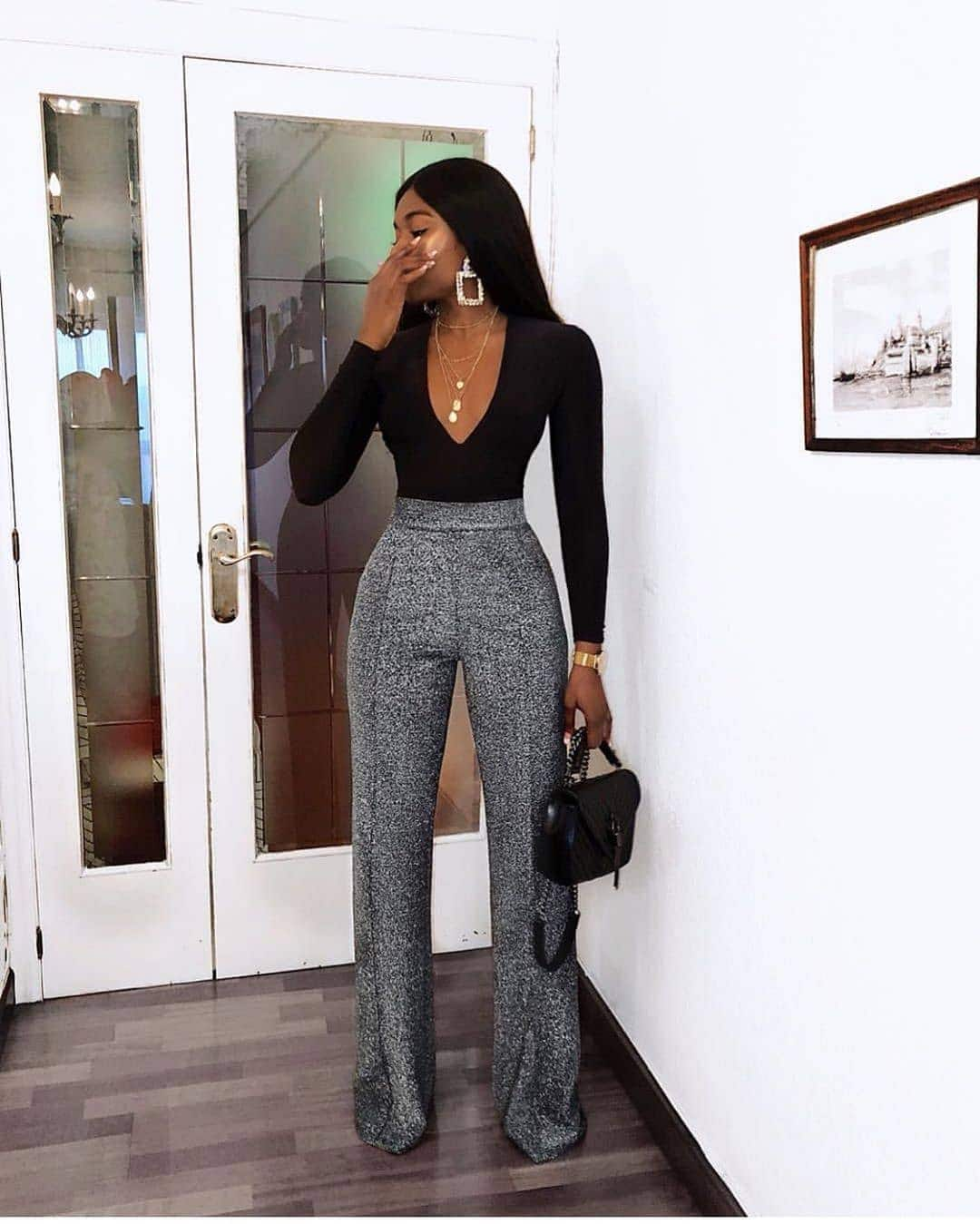 2. Fish out your sexy little African dress, pair it with cute strappy heels or stilettos and accessorize minimally with a necklace or statement earrings.
LBD options have endless styling options and they come in all designs, there's something for everyone!
Read Also: 5 places in Ghana to make your Valentine's Day very romantic
3. No LBD? No problem, how about the underrated yet super chic LWD? (Little white dress).
Now, some people shy away from wearing white on Valentine's Day as it can come off as trying too hard. Especially if it's a head-turning white dress, you don't wanna look like you're at your wedding reception. Instead, you could go for an understated yet stylish look of a t-shirt or shift dress. Nothing too much, just enough! Add a pop of color by pairing it with a colored clutch or heels.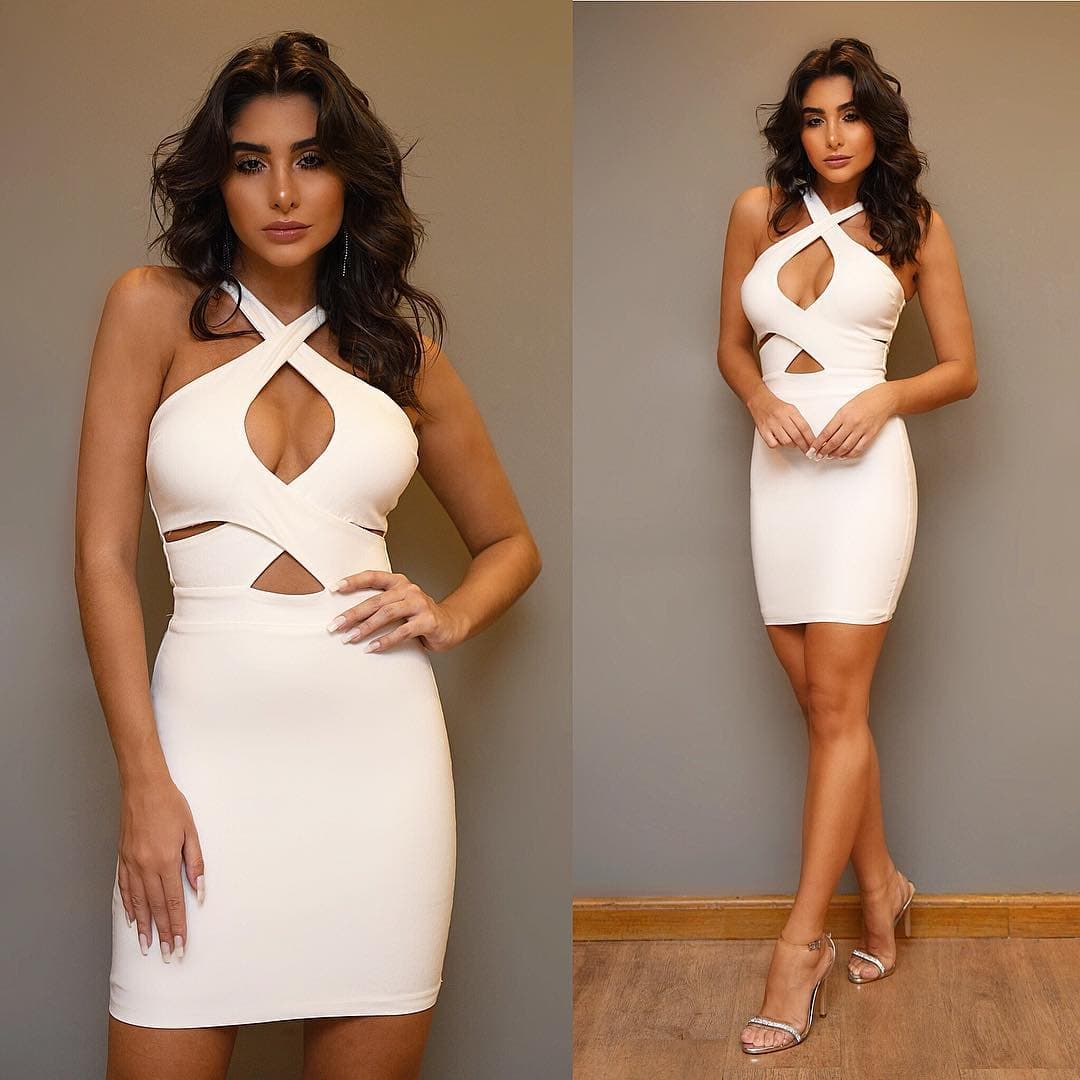 4. Sultry in red.
If you're one to go with the flow, well then, red is your go-to color. Chances are, a majority of people will be in red. However, this color is a sure-fire way to bring out the temptress in you and make your man salivate. Acute figure-hugging dress, not too long or short, showing a bit of cleavage is perfect for the night. Consider a lace dress if you can, there's something about lace that someway somehow elevates the entire look. Pair the dress with black heels and voila!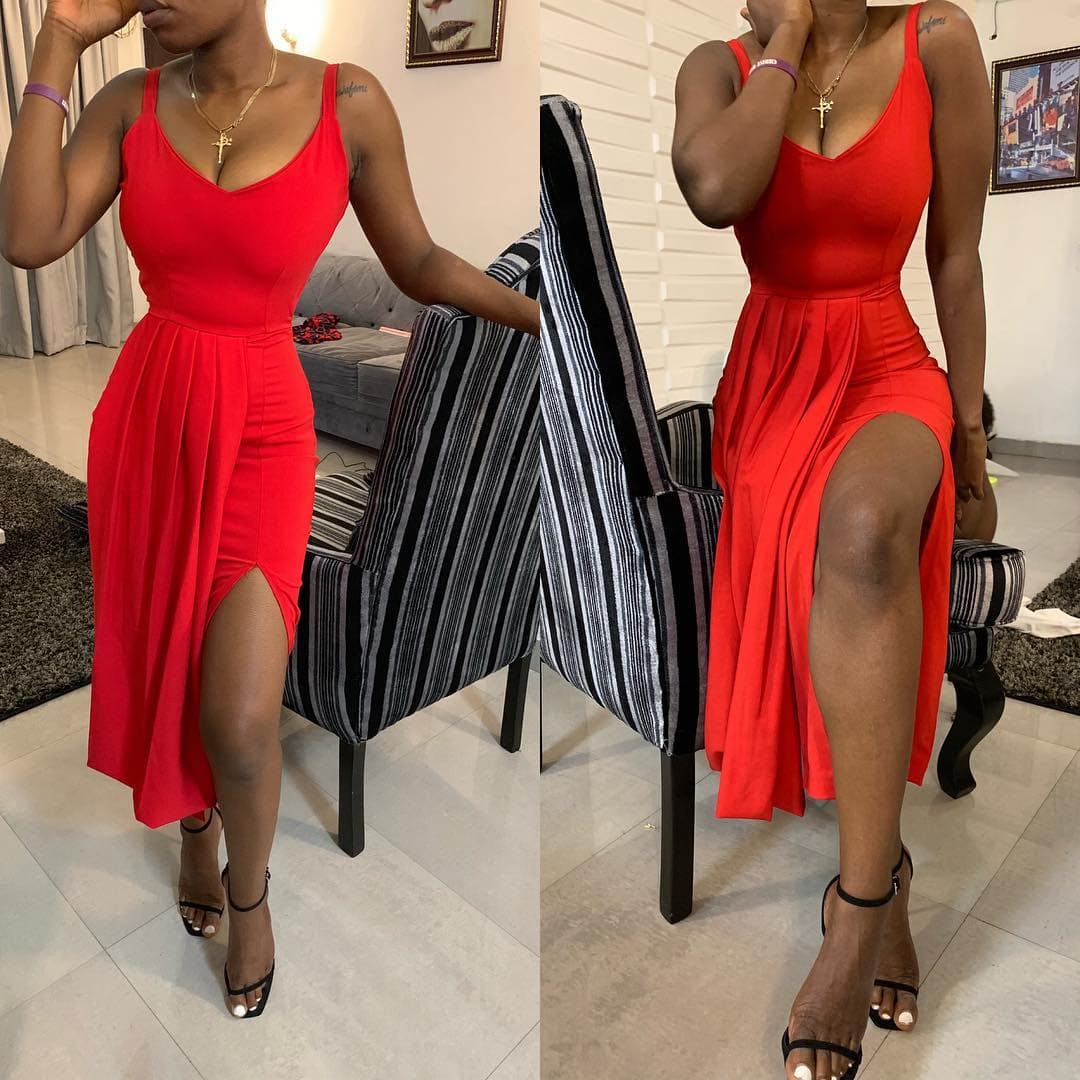 5. If you don't have the above options, you have the option of wearing separates!
Black pants or a sexy slit skirt paired with a red top - something with a bit of peek-a-boo like a plunging neckline or perhaps a lace/sheer top will be just perfect. Tempt him a little bit hey!
6. Transform from day to night.
This year, Valentine's will be on a weeknight. Most people may not have the time to go home, freshen up and change given the traffic situation in this beautiful city of ours. In that case, go to the office in an outfit the pulls double duty. You could wear jeans and a bodysuit and blazer then swap your flats for sexy heels to complete the look. Or, carry a change of top in your bag and change later. A sheer off the shoulder top, tucked in your jeans will definitely be a sexy look.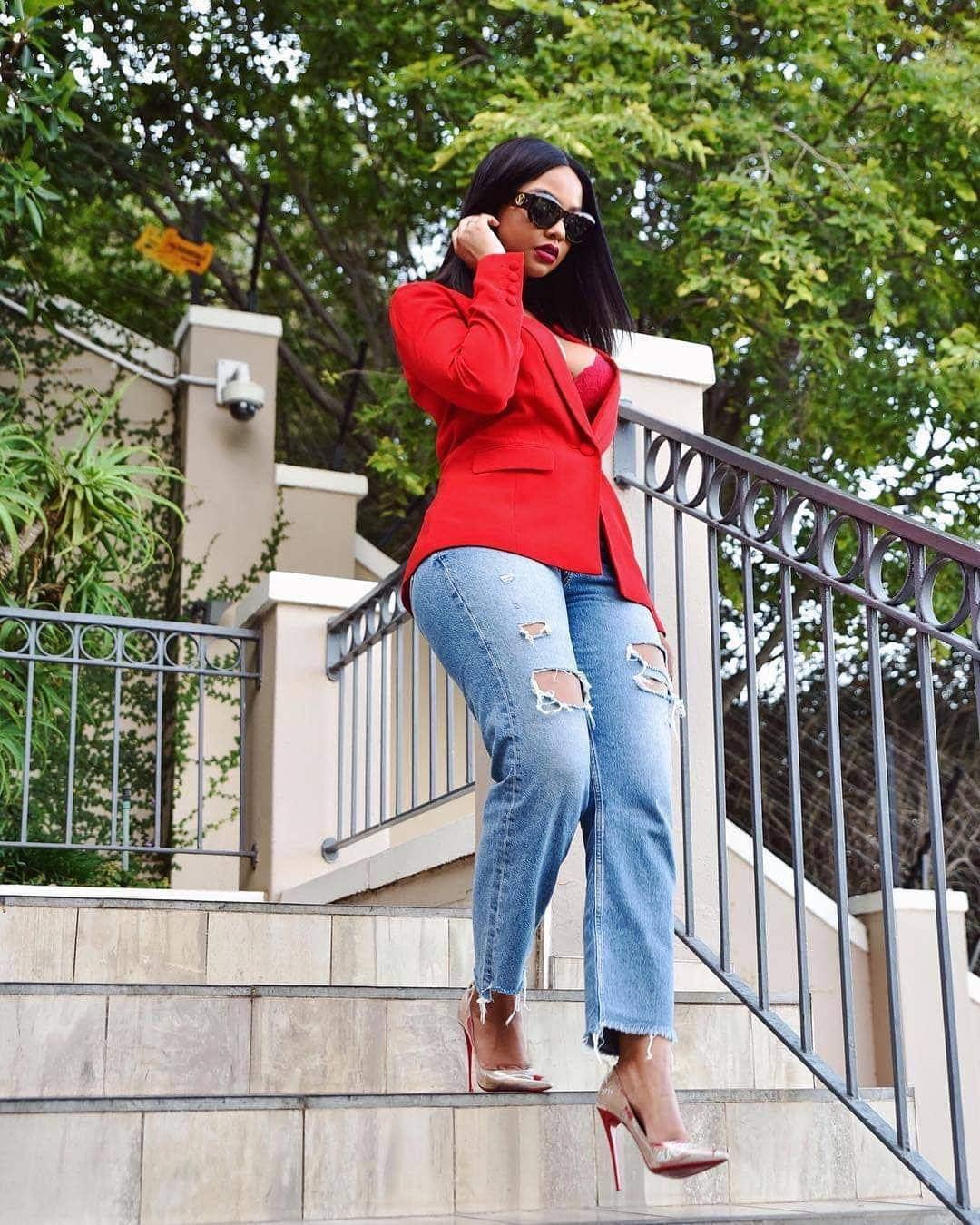 7. For a day time date, keep it simple, casual chic but flirty.
It's hot at the moment. A flirty girly skirt paired with a simple top and sneakers or slip-on is one option!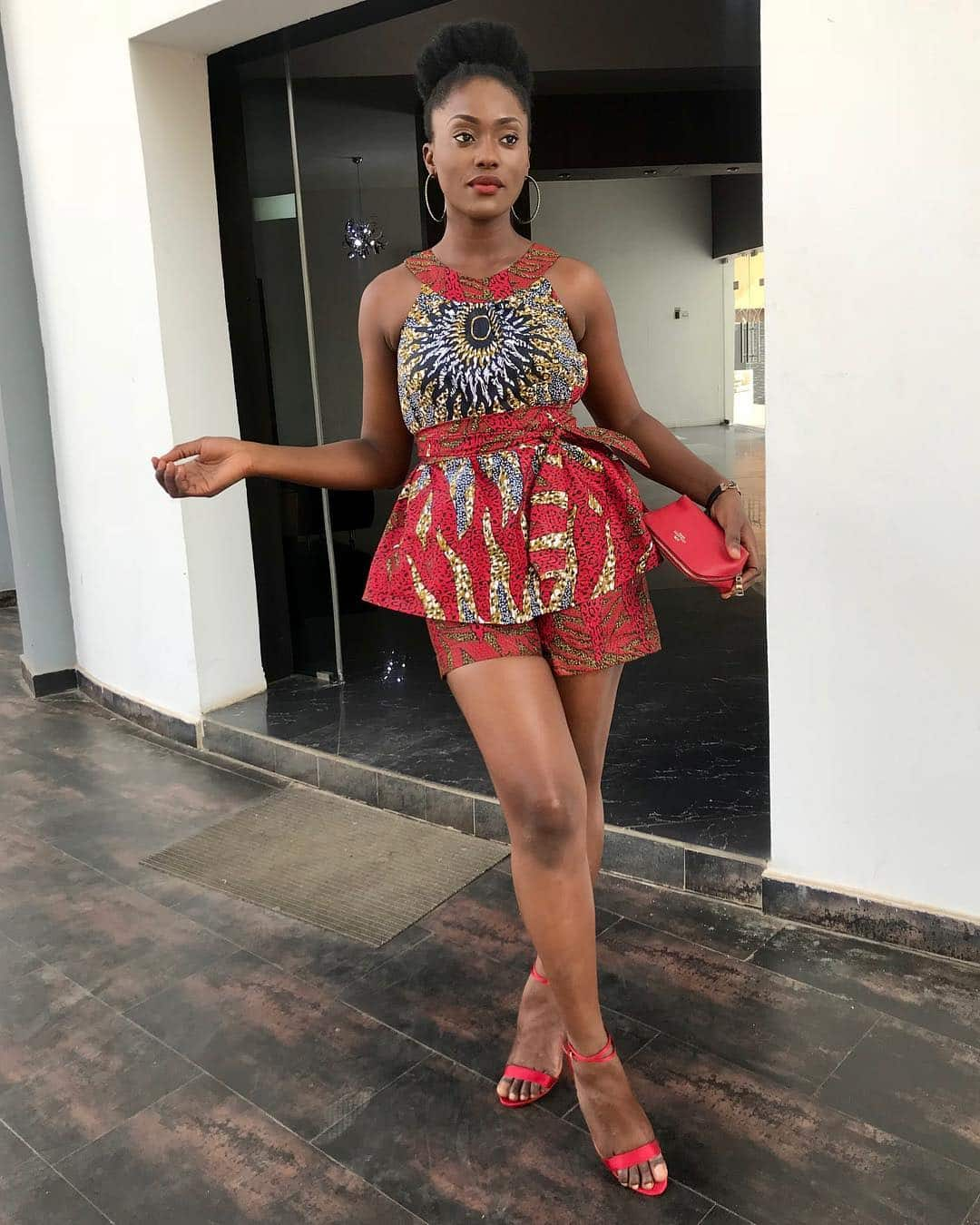 8. Downright glamorous!
Going for a romantic dinner in a high-end restaurant? Go for an elegant look by wearing a chic dinner gown with a thigh-high slit for a little leggy affair that will have everyone ogling and thinking damn that's one lucky man!
Credit: Pulselive