A healthy glow comes from the inside and not just what we apply on the outside.
 What you eat strongly determines what your body reflects. Poor nutrition habits such as low iron, proteins, carbohydrates and vitamins intake can be detrimental to one's well-being. In this piece, I share with you some daily beauty rituals you should never miss.
Read Also: Revealed: 8 vegetables that make you beautiful
Foods such as green leafy vegetables, eggs, avocados, soya beans, omega 3 fatty acids are very beneficial to the body. But let me also mention, that, all these foods coupled with more healthy body exercises help to keep the immune system well poised to fight diseases. Below are some natural foods you should consider:
Avocado pear - The beauty enhancing fruit.
The vitamin C and E in Avocados help keep the skin and hair nourished. Avocados can be mashed and used on the face as a facial mask. Enriched with more antioxidants, avocado helps to cleanse your body and fights wrinkles. Again, avocado, when mashed can be applied to the hair scalp to help nourish the scalp for an effective hair growth.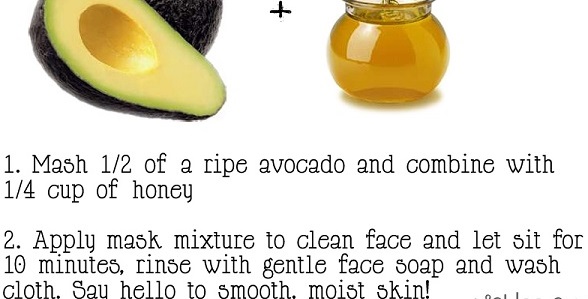 Aloe Vera
Aloe Vera acts as an antibacterial agent, fights itchiness, sunburns and wound healing. No wonder it is used in most skin care products, not leaving out the enormous roles it plays in speeding up hair growth. The gel found in the cells in the centre of the leaf can be used as a remedy for skin diseases and infections.
Honey
Your skin needs to be pampered and one can do this with honey. Honey is good for both the hair and skin. Honey can be used as a facial mask, facial cleanser and for the hair as a moisturizer. Wash your face with honey once or twice a week will help keep your skin soft and blemish free. It helps get rid of scars and can be used on the hair as a conditioner after you have washed your hair.
Coconut oil
Coconut oil can be used on both the hair and skin and it strengthens underlying epidermal tissues, removes dead skin, performs antibacterial functions and helps fight most skin diseases.
Read Also: Poor men love big breasts, the rich prefer them smaller –Study reveals
Lemon
Lemon has so many beauty benefits such as it lightens dark spots on the skin, treats oily complexion, and fights wrinkles, among a range of others. To use lemon on the face, wash your face with water and clean with a clean soft towel. Rub the lemon over your skin and Voila!
Omega 3 fatty acids.
Omega 3 is loaded with healthy fatty acids that help keep the skin moisturized and elastic. They also help regulate hormone function, nervous system, and immune function. Cod-liver oil is also a great source of skin-loving vitamins A, D and K and antioxidants.
Water
Drinking more water is one beauty ritual that cannot be overlooked. There are so many evidence-based benefits of drinking plenty of water. It is commonly recommended that we drink eight glasses of water every day to keep the body properly hydrated. Water helps fuel the body for physical performance, fights constipation, treats kidney stones, handovers, among other benefits.
What other beauty do you know of? Do well to share them with us by commenting. Remember that your health is your wealth.
Read Also: Discover why you keep losing your hair.