The Student Representative Council (SRC) of the Ghana Institute of Journalism (GIJ) have scheduled this year's SRC Week Celebration for the 11th to the 17th of March.
This year's GIJ SRC Week Celebration is under the theme "Promoting Tourism through Communication".

The week's activities are geared towards contributing to raising awareness among students and stakeholders in the tourism industry to use communication as a tool to promote domestic endowment of Ghana.

The long week celebration will have activities such as an Interhall quiz, Made in Ghana (Which is to get students to portray the culture of  Ghana through their attire), BBQ Night among others.


The current GIJ SRC after resolving the impasse between the management and the students last year are poised at organizing one of the best SRC Week Celebrations in the history of GIJ.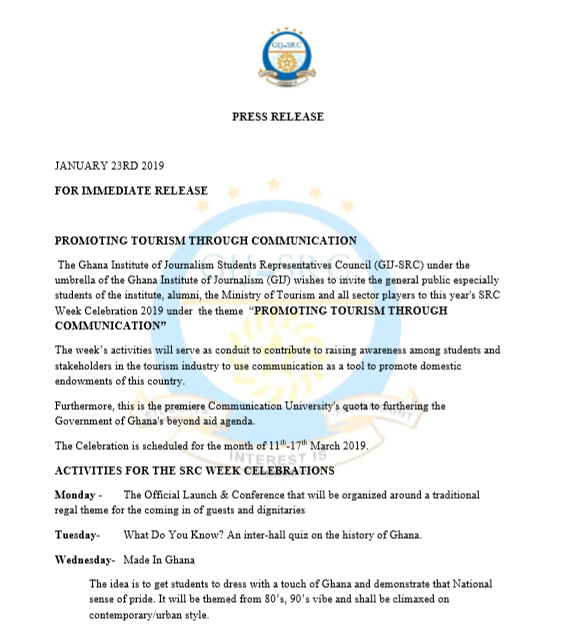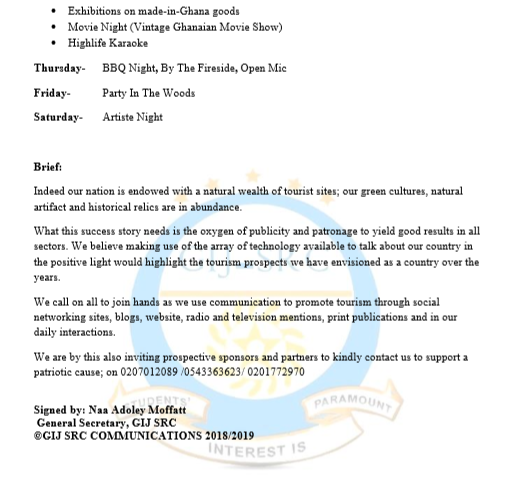 Read also: Merging GIJ, GIL and NAFTI will enable them aquire a university status-Prof Yankah
Ghana News: Latest news in Ghana