Ghanaians love Groundnut soup for its rich, nutty taste and its flexibility to eat with either rice, fufu, banku, yam or any other starchy food.
Groundnut soup is also known as Peanut soup or Sauce d'arachide. The term groundnut is used interchangeably with peanuts- It is called peanuts in America but most people outside of the states refer to it as Groundnut.
Follow these steps to learn how to prepare a delicious Groundnut soup Ghana style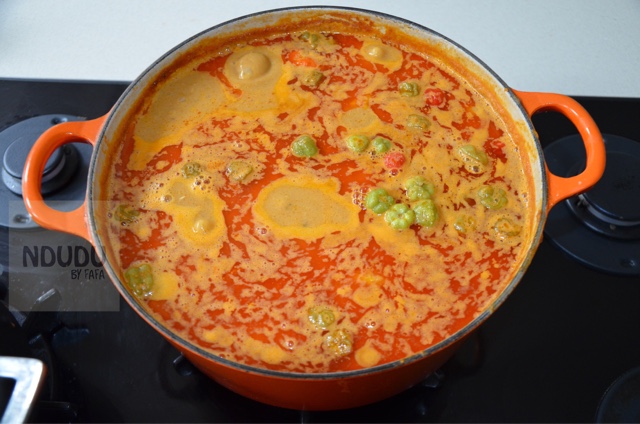 Ingredients
-1/2 cup Peanut butter paste
-1-2 pounds of Chicken
-3 large tomatoes
-2 medium onions
-Garlic
-Ginger
-Pepper
-Salt
How to prepare Groundnut soup
-Season washed chicken with 1 onion, Garlic, ginger, salt and/or any chicken seasoning spice of your choice.
-Blend tomatoes, another onion, and pepper.
-Add the mixture to the pot of chicken and let it boil. Allow it to cook until the meat is tender.
-Mix peanut butter with a little water and place it on low heat. Stir it until you see some oil on the surface.
- Now add the heated peanut butter to the pot of chicken and add 2 cups of water.
- Depending on the thickness you desire, you can add more water.
- Allow the soup to simmer for about 20mins
- Add some salt to taste.
NB: You will know your soup is ready when you spot oil settling on the surface.

You can dish out your groundnut soup once you are satisfied with the level of thickness.
Serve Groundnut soup with either Banku, Fufu, Rice, Yam, or Rice balls.