A doctor has revealed why he looks at patients' Facebook profiles before telling their parents they're dead.
Louis M Profeta, an emergency physician at St Vincent in the US state of Indianapolis wrote a devastating open letter on LinkedIn called 'I'll look at your Facebook profile before I tell your mother you're dead'.
He wrote: 'It kind of keeps me human. You see, I'm about to change their lives – your mum and dad, that is.
'In about five minutes, they will never be the same, they will never be happy again.'
He added: 'Right now, to be honest, you're just a nameless dead body that feels like a wet bag of newspapers that we have been pounding on, sticking IV lines, and tubes and needles in, trying desperately to save you.
'There's no motion, no life, nothing to tell me you once had dreams or aspirations
'I owe it to them to learn just a bit about you before I go in.'
Dr Profeta continued: 'I know nothing about you. I owe it to your mum to peek inside of your once-lived life.'
He mentions 'texting instead of watching the road', 'snorted heroin for the first time', or 'rode your bike without a helmet' as reasons why he would be 'mad' at his patients for what they did to themselves and the people who love them.
He adds: 'Maybe it was just your time, but chances are… it wasn't.'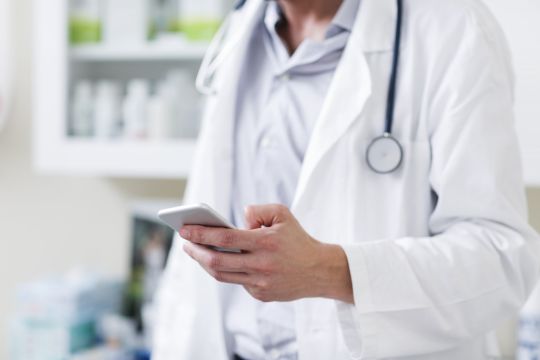 He explained that he picks up the patients' driver's licence and search for their names.
Dr Profeta said he sees them smile, 'how it should be', and if there's a picture of them with their parents he'll know who they are as soon as he walks into the room.
The father continued: 'You're kind of lucky that you don't have to see it. Dad screaming your name over and over, mum pulling her hair out, curled up on the floor with her hand over her head as if she's trying to protect herself from unseen blows.'
The author of The Patient In Room Nine Says He's God concluded: 'I check your Facebook page before I tell them you're dead because it reminds me that I am talking about a person, someone they love.
'It quiets the voice in my head that is screaming at you right now shouting: "You motherf****, how could you do this to them, the people you are supposed to love".'
Source: metro