The Political Science Department of the University of Ghana has stated that according to a recent survey, 58% of voters want former President Mahama to lead the opposition National Democratic Congress, NDC in the 2020 elections.
The report added that "We wanted to find out who the voters think should lead the party in 2020 and overwhelmingly 58% of the candidates we interviewed said they believed John Mahama will become the candidate.
A close look at the graphs showed that some people were getting 2 percent. Prof Alabi, Ricketts Hagan, Spio Grabrah all had less than 7%.
62% of Ghanaians endorses NPP's performance
The survey also revealed that the Akufo Addo government's approval rating in its first year stands at 62%.
In a research conducted by the Department which focused on democratic governance, 49% of the 5000 voters sampled, endorsed the Free Senior High School [SHS] programme, making it one of the popular initiatives of the government.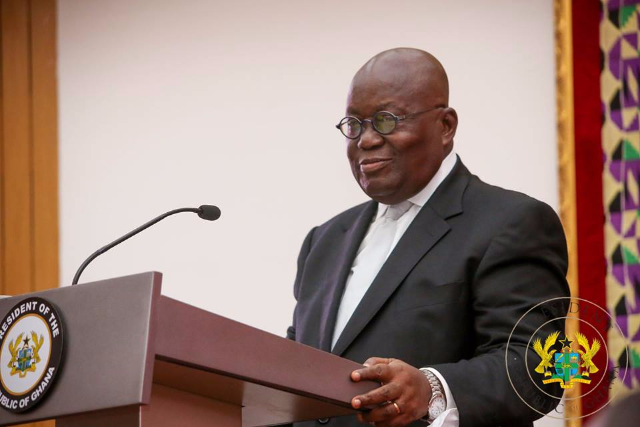 62% of Ghanaians endorses NPP's performance
It was followed by government's fight against illegal mining, which was at 37% whereas 64% of Ghanaians backed the government decision for the establishment of the office of the special prosecutor.
Head of the Political Science Department at the University, Dr Bossman Asare, who presented the findings, however, said Ghanaians had mixed feelings about the character of the yet-to-be-named Special Prosecutor.
"Citizens expect their government to pursue policies that have the capacity to transform their livelihoods and they view a successful government as one that initiates transformative policies, and here what we are basically saying is that, once you are doing good things, citizens identify with you."
"In Ghana, there seems to be a high popular endorsement support for government innovative policies. In terms of ranking the policies, the Free SHS stands at 41. 2 percent. Clamping down on illegal mining came second at 37.2 percent, then behind that, restoration of Teacher and Nursing allowance is 36.5 percent.
On the National Health Insurance Scheme (NHIS), Dr Asare noted that "Although the NHIS, for example, is not so perfect, we heard the voters making it very clear that they thought that it has seen some revival."
primenewsghana.com/Ghana News