Former President John Mahama has urged the Electoral Commission (EC) to ensure a level playing field in the 2020 general elections.
Mahama who is the Flagbearer of the National Democratic Congress met with the leadership of the EC as part of the Commission's engagement with key stakeholders.
Mahama urged the EC to continue to ensure a level playing field to court the confidence of all stakeholders.
He praised the EC boss for her immense contribution towards the growth of the Institute of Economic Affairs (IEA), which had helped to advance democracy in the country.
"I have known you at IEA and your remarkable credentials I trust it will be a continuum", he said.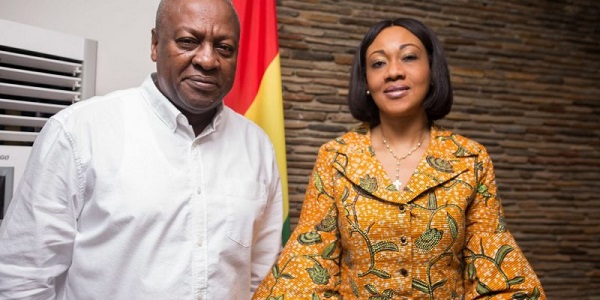 Mahama and EC boss Jean Mensa
Among the team that visited Mahama were Jean Mensa's two deputies, Mr Samuel Tettey, the Commissioner in charge of Operations, Dr Bossman Eric Asare, the Commissioner in-charge of Corporate Services and Mrs Adwoa Asuama Abrefa, a Commissioner.
The EC team was jointly welcomed by the Former President Mahama, Mr Samuel Ofosu-Ampofo, the National Chairman of the National Democratic Congress (NDC), Dr Edward Omane Boamah, a former minister, Mr Julius Debrah, former Chief of Staff, Mr Johnson Asiedu Nketia, the General Secretary of NDC, and other party officials.
Mahama also said : "There are issues arising from the last election that we will want to put on board so that you can look at it and see how we can enhance the process so that all of us will feel that the process has integrity and we are confident that we are all being treated fairly so that whoever wins and loses will readily accept that this was a free expression of the will of the people".
He commended the EC for embarking on the stakeholders' consultation, adding that it marked the beginning of confidence building.
READ ALSO: