The National Chapters Committee (NCC) and the Greater Accra Regional Chapters Committee (GRCC) visited Pobiman today, July 20.
They went there to familiarize themselves with the work done. After the visit, The NCC chairman Elvis Hesse Herman donated assorted drinks and boxes of bottled water to the contractors.
Work on the Pobiman Academy project is moving smoothly with Ghanaian firm K.A Estates Constructions Company Limited working around the clock to finish the work within the projected timeframe.
Last month, the Accra-based giants signed an agreement with the local construction company for them to start the early works on the project expected to finish in 3 months.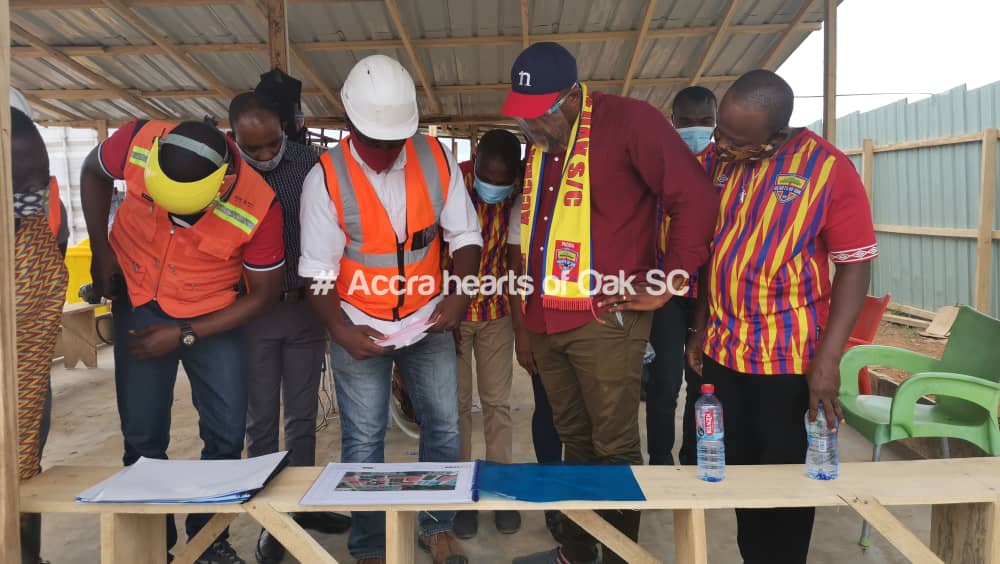 They are doing the grounds work (substructure only) afterwards, Turkish firm, Prefabex Limited will take over and complete the job.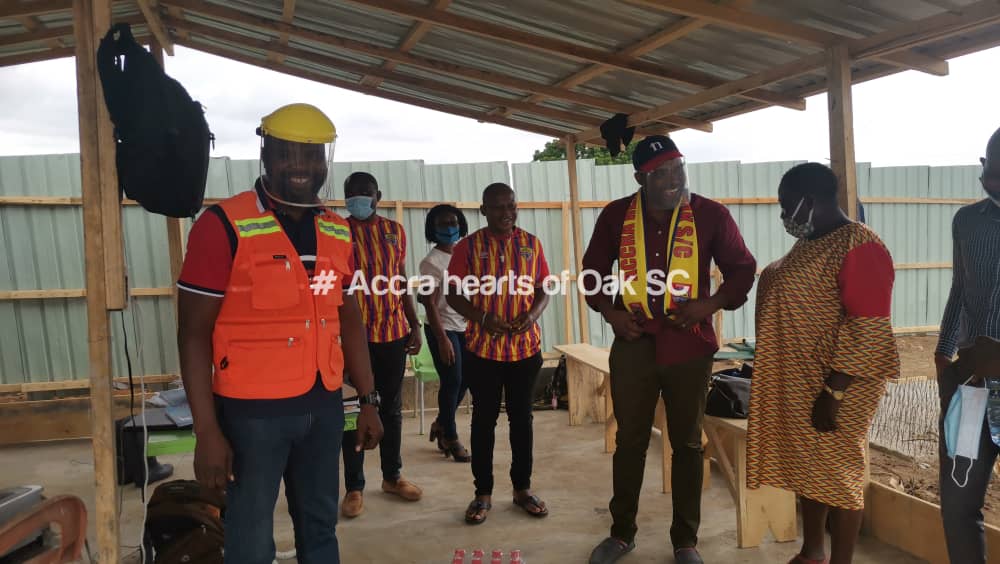 The Pobiman Project, when completed, will house a staff residence, senior housing unit, gym training centres (pitches), laundry, swimming pool, lockers, toilet facilities, kitchen, and dining hall.