Mali is in Group E of the 2019 Africa Cup of Nations hosted by Egypt. Tunisia, Mauritania and Angola are the other teams in the group.
The Mali national football team, nicknamed Les Aigles (The Eagles), is the national team of Mali and is controlled by the Malian Football Federation.
Mali competes as members of both FIFA and the Confederation of African Football (CAF). They have never qualified for a World Cup finals in their team's history.
The Eagles have never won the Africa Cup of Nations, however, their best result at the tournament was Runners-up in 1972 losing 3-2 to Congo.
Mali have qualified for the tournament ten times in total, finishing as runners-up once, third twice, and fourth three times.
The Eagles played their first World Cup qualifier in the year 2000. As part of the CAF's qualifiers for the 2002 World Cup, Mali lost in the preliminary round to Libya. Two years later, the country hosted the 2002 African Cup of Nations.
In the 2010 African Nations Cup, Mali made football headlines for coming back from losing 4–0 with eleven minutes left to level 4–4 with Angola. It is considered to be one of the best comebacks in recent memory, alongside Sweden's famous comeback against Germany in a 2014 World Cup qualifier with the same scoreline.
On 17th March 2017, Mali were suspended by FIFA due to 'government interference' with the national football association, namely dissolving its executive committee. However, the side was re-instated by FIFA on 29 April after the executive committee was re-introduced by the Malian government.
The team is currently coached by Mohamed Magassouba who is acting on an interim basis. He was handed the job on September 8, 2017.
The Eagles most capped player is former captain and retired Bassala Toure who amassed (1992–2008) 110 caps and notched 6 goals spanning a period of 16 years.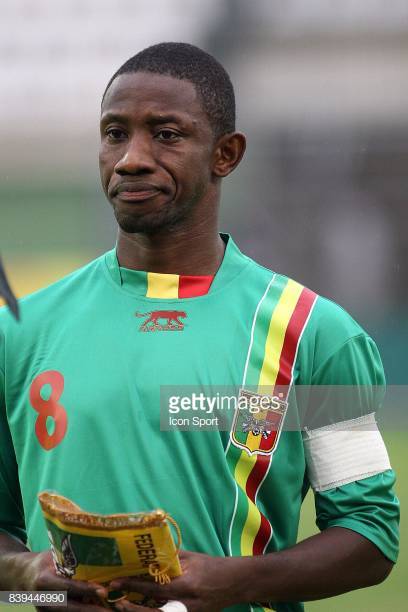 Former captain and retired Seydou Keïta is the nations all-time top scorer with 25 goals in 102 appearances. 
The Eagles are currently ranked 65th in the World and 10th in Africa, with its lowest ranking coming on October 2001 being placed 117th whilst achieving their highest on June 2013 occupying the 23rd position.
Read also: 
Profile: Senegal national team
Profile: Burundi national team