Paris Saint-Germain striker Edinson Cavani scored twice as Uruguay beat Portugal 2-1 in Russia 2018.
Both teams gave off a fantastic performance and the game lived up to the hype.
Uruguay got themselves ahead as early as the 7th minute. Edinson Cavani burst into the box to get on the end of a whipped in cross from Luis Suarez and scored magnificently from close range into the right side of the goal.
Portugal knowing they were behind attacked more but had few chances as the first half ended 1-0 in favour of Uruguay.
Portugal started the second half with a lot more purpose and got the equalizer on the 55th-minute mark.
A perfect lofted pass from Raphael Guerreiro found Pepe who jumped highest and steered a close-range header into the net to make it 1-1.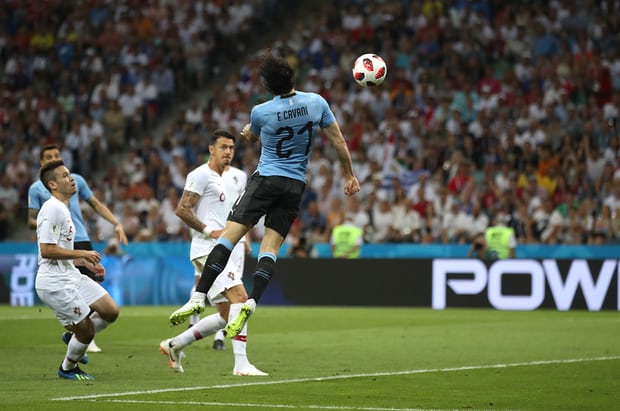 The Portuguese then controlled the tempo of the game but Ederson Cavani scored a typical strikers goal in the 62nd minute.
Edinson Cavani gets to the ball on the edge of the box and fired in a first-time shot without any hesitation to make it 2-1.
Read also:Russia 2018: France beat Argentina 4-3 to make quarterfinals
The Uruguayans defended well and held on to progress to the quarterfinals where they will be meeting France.