A video and photos of British-Nigerian boxer Anthony Joshua prostrating in front of Nigeria's President Muhammadu Buhari at a meeting in London is receiving mixed reactions online.
Joshua posted that the meeting, held a few days ago, was not about politics:
"It's about culture and respect for our elders while sharing a positive vision for 2020," he said on his Instagram account.
The video of the event was posted on Saturday by a Nigerian TV station.
READ ALSO:Â Richard Commey to return to the ring in April
An aide of President Buhari posted a picture of the box taking a selfie with Mr Buhari: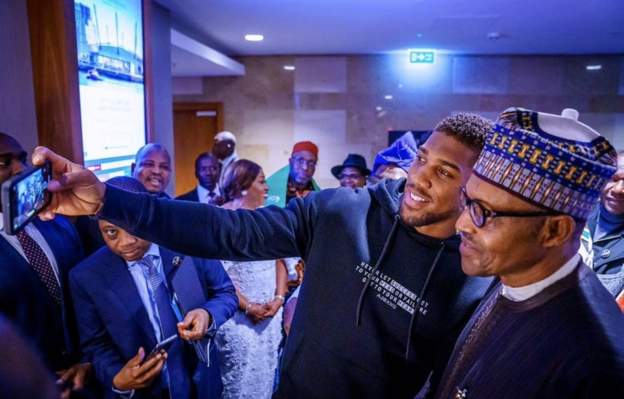 Joshua said that he would "stand up for Nigeria" whenever the country needed him.
Some people were, however, not pleased with the meeting, saying that Joshua should have used the meeting to raise the challenges many Nigerian youth were facing, including unemployment.
Others praised him for remaining true to his Yoruba identity.

Source: BBC