Actress, Lydia Forson has moved to explain who a celebrity is.

The celebrity status has become the talk of town after American rapper Cardi B snubbed some Ghanaian 'celebrities' during her visit to Ghana.
Some people including Michael Essien and Asamoah Gyan shared their opinions on who a celebrity is.
Many Ghanaians said those who were snubbed are not celebrities but rather famous because of their engagement on social media.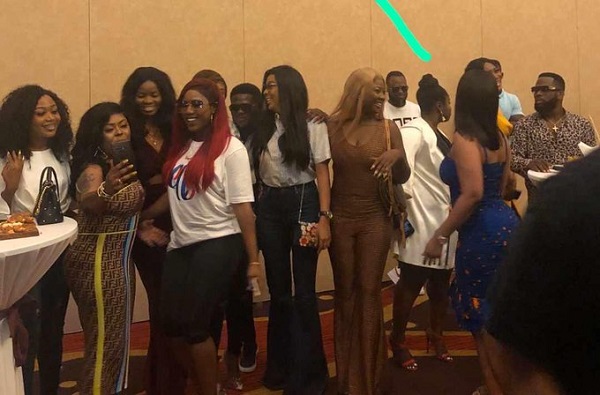 READ ALSO: Those mocking us over Cardi B snub are the same people who beg us for favours - Lydia Forson
Actress Lydia Forson seems to have brought some finality to the discussion as she has provided a definition for the word celebrity.
To her "By definition "auntie muni" is a celebrity...She's famous for her waakye...And you not knowing or liking her won't change the fact that people do and stand in long queues to patronize it". 
READ ALSO: Most of the celebs who wanted to meet Cardi B were not invited - Becca disclosed (Audio)
Who a Celebrity is according to the Oxford dictionary
A celebrity is a person who is well known and gets lots of public attention, or attention from other people. ... Usually a person becomes a celebrity from entertainment such as people who are in movies, people who sing songs, and someone who plays a sport.