Veteran comic actor Akwasi Boadi 'Akrobeto' has questioned why Ghanaian celebrities will decide to go and have a 'meet and greet' session with Cardi B last week.
Social media went wild and many bashed the celebrities who were allegedly snubbed by the American rapper.
Afia Schwarzenegger, Hajia4Real, Wendy Shay, Fella Makafui, Salma Mumin, and other celebrities shared their displeasure through social media but received heavy troll from fans afterward.
READ ALSO: Those mocking us over Cardi B snub are the same people who beg us for favours - Lydia Forson
Meanwhile, Akrobeto has also criticized the "celebs" who have now become a laughing stock on social media.
He teased them during his 'Real News' show, for not valuing themselves enough to stay in their respective homes instead of "throwing themselves" at Cardi.
READ ALSO: Most of the celebs who wanted to meet Cardi B were not invited - Becca disclosed (Audio)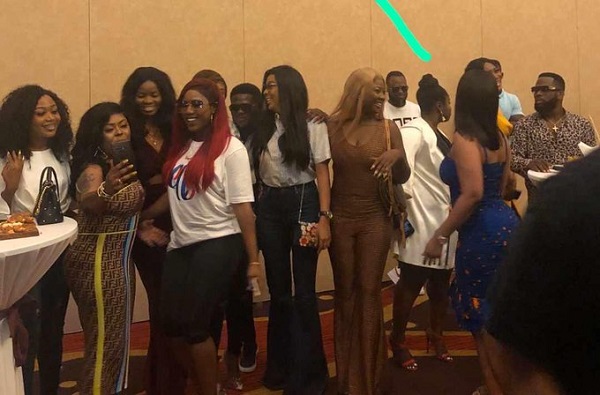 "Who sent you? What were you going to do there? Let Cardi B know you're also important. After all, she is American but she eats, drinks and sleeps just like us Africans."
"Let's pride in ourselves as Africans and stop throwing ourselves at people's feet anyhow," he added.