Kaiser, as he is affectionately called graduated with First Class Honors in Communication Studies, Public Relations option, and won The Most Promising PR Student Award at the 13th Congregation of the Ghana Institute of Journalism last Saturday, 27 July 2019.
The Founder and CEO of Kaiser Media, one of Ghana's most leading startup social media marketing agencies and former financial secretary to the GIJ-SRC Weekend School was among thirteen students who graduated with first-class honours in Public Relations.
For Kaiser, "optimism is the faith that leads to achievement. Nothing can be done without hope and confidence. I knew the 'WHY' but, unfortunately, I didn't know the 'HOW' so I kept pressing to be the best version I can."

''I do not count myself entirely to be the best! to win The Most Promising PR Student but, undoubtedly, I strongly believe it takes a lot of sweat, hard work, can-do-spirit, determination, passion and sleepless nights to achieve any dream'', he noted.

He stated that the journey has not been rosy, and is humbled for the opportunity GIJ has given to him.
"Great men who have imprinted their names on the walls of academic excellence and other accomplishments in life have always been resilient folks who put their eyes on the ball rolling in spite of many challenges and that is my sincere counsel to all, let's work hard at anything we seek to achieve."
Responding to how he was able to combine his social media marketing agency with the role as the Founder & CEO and academics.
 Kaiser indicated that ''everything is possible under this sun! unless you don't believe and act!''.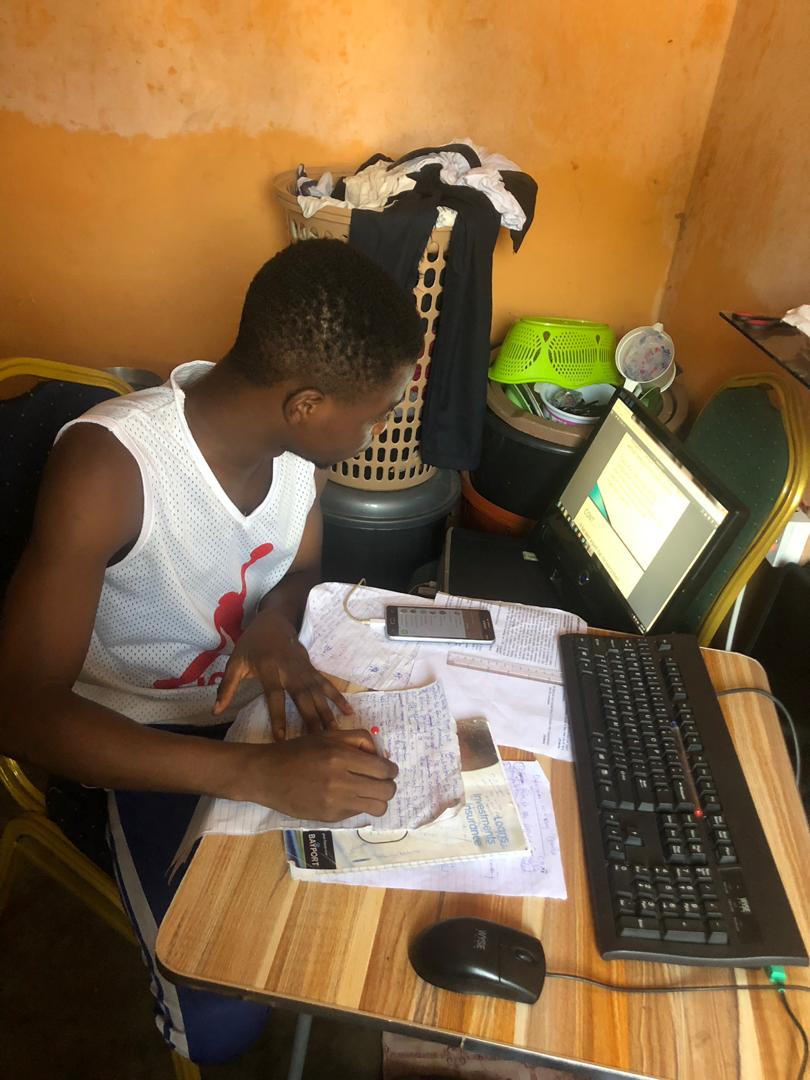 Burning the midnight candle ahead of his end of semester examination
When I began this academic journey in 2015 it was tough and horrible, failing core-mathematics in high school alone did not stop me from pursuing my dreams.
You would be amazed folks and even some relatives point-blank told me that's the end of my life. Whether it was deliberate saying or not I am yet to find out! Interestingly, I didn't take the doomsday statement for granted. With all tears in my eyes, 2013, I moved from my comfort zone in Akyem Adeiso to Accra in search of a greener pasture.
Since then to 2015, before I got admission into GIJ to pursue Diploma in Communication Studies, and continued with Bachelor of Arts Degree in Communication Studies – (Public Relations, major). I had been engaged in all kinds of odd jobs you could think of – from selling coconut on a truck, working in casinos as a bartender, cleaning and washing plates in hotels, waiting in a restaurant, and many others just to make a living and save for tertiary education.
"If you don't know or yet to know the real definition of passion, purpose-driven, determination and focus mindset to achieve greatness, then, I humbly present my life story to you as a vessel you could be inspired of when you feel like giving up. I have run the race of hardship, sleeping on the roadside, eating from leftover foods in dustbins and cheated by several employers just because I am a slave," he advised.
Kaiser expressed his profound gratitude to God, family & friends and all the lecturers who immensely supported, counselled, and mentored him through his academic journey to achieve outstanding performance.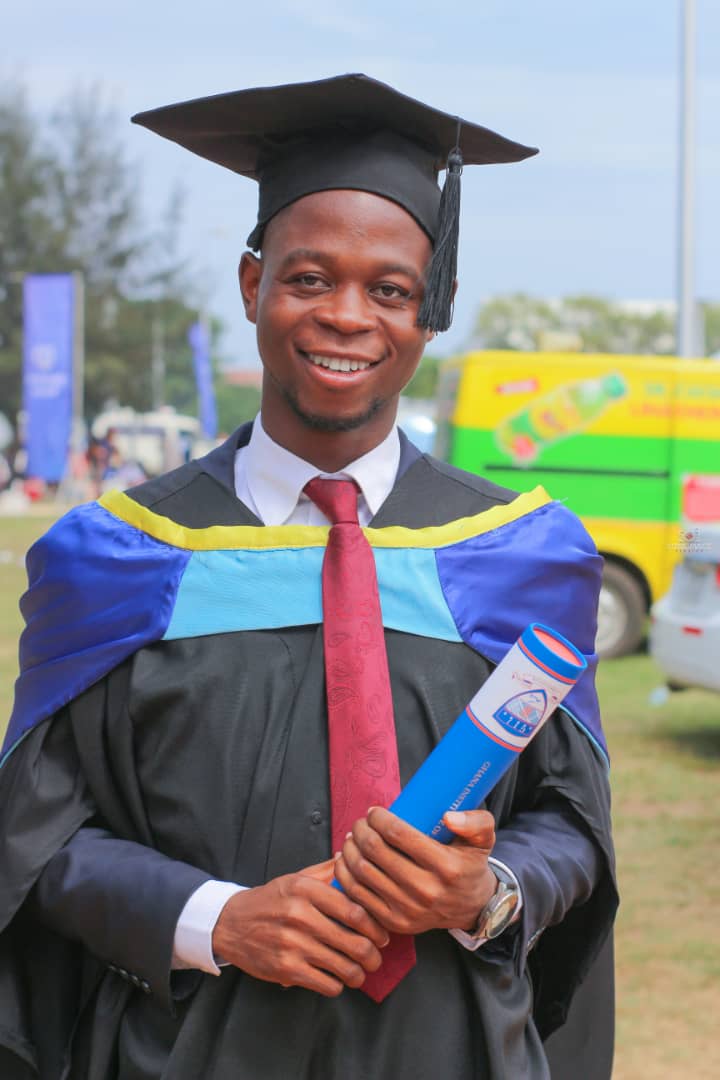 Kaiser graduated with first-class honours and bagged the most promising PR student at the Ghana Institute of Journalism(GIJ)
READ ALSO :