For as long as we have known, sexual abuse has been a canker in our society.
But for the past couple of years, the cases of sexual abuse has risen, this can be attributed to the fact that perpetrators are most often left to go scot-free or with just a small slap on the wrist.
Sexual violence is highly prevalent in Ghana, but it's the least reported form of violence in the country largely due to the myths surrounding it.
About 33% of children in Ghana are said to have been sexually abused. The abuse includes rape, molestation, touching of private parts, watching pornography, the use of inappropriate language, and dirty jokes.
READ ALSO: Ghana joins the rest of the World to observe International Women's Day
The victims comprise both boys and girls of various age groups.
Report on sexual abuse among children in the country conducted by the non-governmental organisation Plan Ghana revealed that out of 100 cases involving children who had been molested or abused, 53 cases actually occurred at school.
The other 43 took place at home. A number of basic and senior high school students interviewed for the report also alleged that they felt safer at home than at school.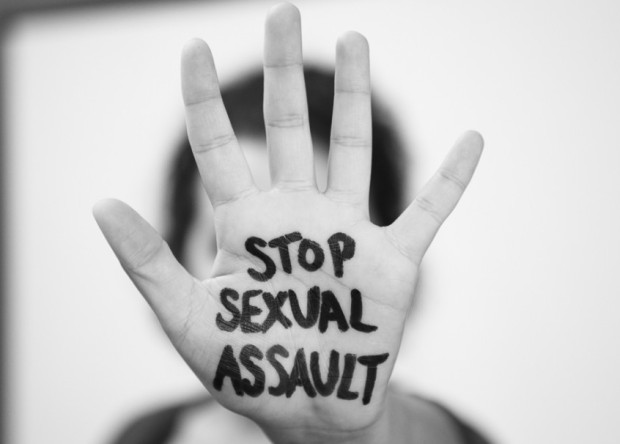 "Boys are abused as much as girls by people very close to them," Mr Baiden emphasised, adding that, alarmingly, the abuse is often committed by someone that is known to the child, including parents, spouses or partners, other family members, caretakers, teachers, employers, law enforcement authorities, state and non-state actors, and other children, as well as priests and imams.
In Ghana most cases of sexual abuse are not reported due to the stigma that comes with it, another reason is the lack of trust in our police service and the judicial system. Men walk away every day after committing such offences because they know people in high places or they have enough money to pay off. In some cases the community gangs up against the victims and family to settle the issue at home instead of fighting for justice. The belief is that pursuing the case will "destroy the man's life or ruin his reputation" what we fail to realize as a people is that these perpetrators then move on to do same to another innocent child ruining his/her life in the process.
Recently the case of a teacher who raped a 3-year-old girl has been the talk of town but as usual with time this one will also become "dead news" with no justice achieved for the little girl who lost her life through no fault of hers.
During an outreach in the Bono Region of Ghana (Wenchi) we came to realize girls are sexually harassed by teachers, elders, family members and even classmates.
Girls have lost their lives and will continue to lose their life if we continue to treat sexual harassment cases the way we do now.
It is time for us to collectively come together as a country to fight this canker. Ensure that women and young girls in this country feel safe in their environment.
The time for action is now. The time to speak up is now.!!
No more gagging of victims, no more victim-blaming.
On this day of the celebration of the international women's day, we seek to assure victims of these kind of violence that hiding gives the abuser the power to continue his actions. But speaking up truncates his activities.
READ ALSO:Â International Women's Day: Let's all get involved in the fight for gender equality - STRANEK
We ask parents to stop protecting sexual abusers, we understand the society we come from, we understand the victim-blaming, but if we don't own up and expose these perpetrators. It goes on and on and on.
May Allah help us be the change we want to see in our communities so we have a better society for our children.
By: Zainab Alhassan (Gender commissioner GRASAG-GIJ)