The Institute of Local Government has backed calls by the Bantama Hene(Chief) Baffour Asare Owusu Amankwatia VI for the Presidency to restore unto the Chiefs the power to summon.  
In a citinews interview, monitored by Prime News Ghana the dean of graduate studies and research of the Institute of local government studies, Dr.Eric Oduro Osae buttressed claims by the Bantama hene that the move will yield effective governance.
Dr. Osae However noted that should the President heed the call it is critical to review existing laws prior to the restoration to ensure that there is no interference with law enforcement agencies.
''I think it is not a bad proposal at all except that in modern day governance because of the criminal consequences of some actions of the people, it will be extremely difficult for the criminal the offences act to be amended to give the chiefs the opportunity to summon people on criminal matters''.
''However, if it bothers on civil matters and matters that bothers on the unity of their people, that will really help. But it is not a bad call at all, but I think we have to modernize chieftaincy to ensure that they are able to operate in modern day governance''.
He added that ''it might interfere in governance process and human right issues so what we need to do is to up cave some of the criminal issues that the chiefs have to power to summon into the customary laws and practices''.

Speaking during a media encounter on New Year's Day, the President of the Kumasi Traditional Council and Chief of Bantama, Baffour Asare Owusu Amankwatia VI, said all government's major initiatives will not be successful if Chiefs are not properly involved.
"He [President Akufo-Addo] should try and restore the chief's power of summons without delay," he urged
"If he really wants the chiefs to help him to succeed, if he wants the chiefs' cooperation. if he wants the chiefs to be effective in their local areas, then it is very important that this power is restored."
Amankwatia VI stressed that chiefs' roles in ensuring security in their areas are being underestimated.
"We are the only people who can control our local areas. A military man can't control our local area. A policeman will need our cooperation to control our local area."
READ ALSO: Togolese soldiers attacked at Jasikan during operation to arrest dissident
"There is information that comes to us. It never gets to anybody. We have really informants at the local area but when we get the information, what do we do with it? There is nothing we can do about it because we don't have the power to even summon the person to come before you," he said.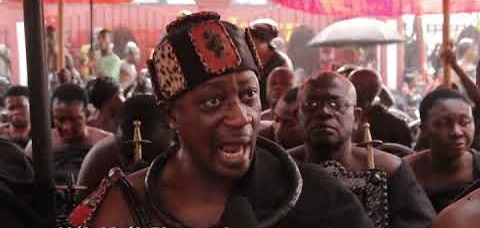 Chief of Bantama, Baffour Asare Owusu Amankwatia VI