Presidential Advisor on Health, Dr Anthony Nsiah-Asare has explained why the COVID-19 vaccinators are not wearing gloves.
This became topical today after President Akufo-Addo took the first Covid vaccine in Ghana publicly.
With the vaccinators not wearing gloves it generated conversations but Dr Nsiah-Asare has thrown more light on the issue.
READ ALSO:Â Photos/ Video: Akufo-Addo takes Covid-19 vaccine publicly
"The protocol is that, the vaccinator sanitizes the hands after every process and intermittently washes the hands. That is the most important thing to do," by sanitizing the hands and intermittently washing the hands.
Ghana's mass vaccination programme for COVID-19 got underway in Accra Monday morning with President Akufo-Addo, his wife Rebecca, Vice President Bawumia and his wife Samira taking the first jabs.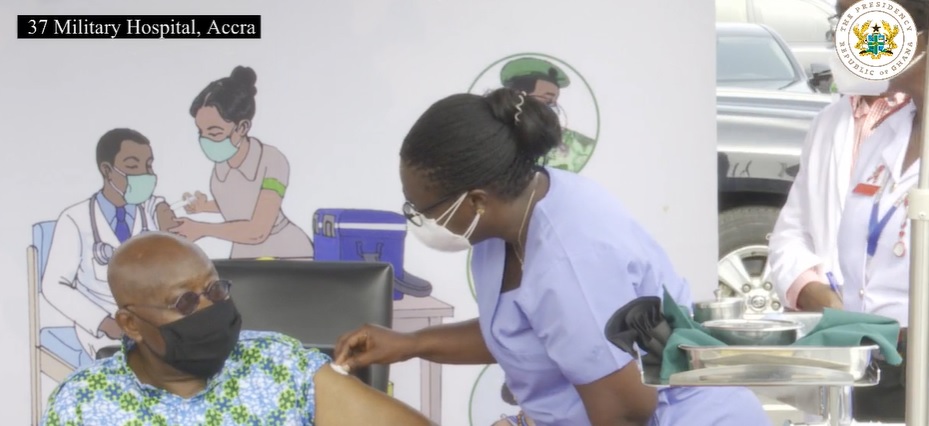 It marked the beginning of the deployment of the 600,000 doses of AstraZeneca vaccines from Tuesday, March 2 to Monday, March 15, 2021, by the Ghana Health Service (GHS).