The Vice President of the Ghana Medical Association (GMA), Dr Frank Serebour is emphatic that the Ghana Medical Association(GMA) is not against the introduction of technology but it felt that the way it was being introduced will not inure to the development of the country's healthcare sector.
According to Dr. Serebour, "We have said we welcome technology in our healthcare systems. The drone is not the sole solution to our problems and the way it is going to be implemented will not help us in totality."
"Why do we have medical stores and yet we are still going to set up another centre for the drones. Why can't the drones use the regional, district medical facilities and the other facilities?… There is even a need for us to even do a pilot so that we see how it is going to help us and where the challenges are and how we can address the challenges. Let's not play politics about this thing because it is about our health." He added 
The GMA Vice President also commented as to why the Association failed to issue a statement before Parliament eventually passed the deal.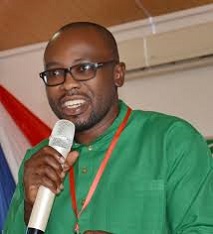 Vice President of the Ghana Medical Association (GMA), Dr Frank Serebour
READ MORE:
Medical drones: Govt claims it will not bear financial costs, Minority opposes
READ MORE:
Medical Drones: Parliament finally approves agreement
"You don't just jump in and start marking arguments because we want to gather as much information as we can…. We were not in a hurry but we felt that there was the need for us to take our time but why was parliament in a hurry to pass it? Couldn't we have waited because people were still making cogent arguments on the matter," he said.
Ghana News: Latest news in Ghana