EIB Network has officially "sacked" radio and TV personality, Kafui Dey and host of 'GH TODAY' on GhOne TV professionally. 
Prime News Ghana earlier reported that prominent workers were being laid off due to the management's inability to generate enough income to pay its workers.
READ ALSO: EIB Network to lay off workers after business failure?
Reports also indicate that Kafui Dey left following the expiration of his contract.
 An official artwork designed for Kafui Dey and approved, and shared by the management of the staff read
"It's been Awesome having you with us"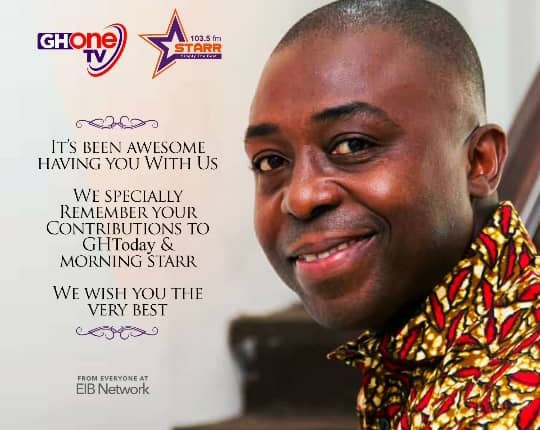 Latest news on Prime News Ghana