A truck carrying cocoa has been involved in an accident around Kpone barrier.
The accident which happened on February 17, 2021, has caused major traffic on the road between Kpone barrier and Tema Country Golf Club.
READ ALSO: 'Search for internet led to Mauritius ship accident'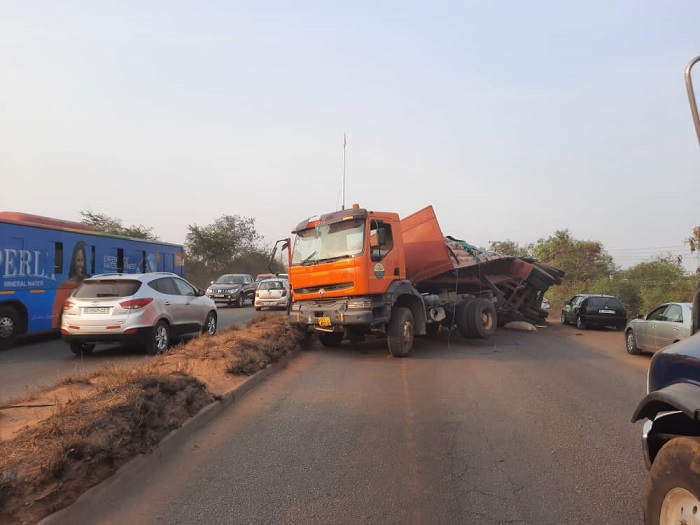 The cause of the accident is not yet known but the police have been called to the scene.