It has become a normal phenomenon in Accra any time it rains, most part of the capital floods with a little drop of rain.
Twenty minutes of rain on Friday, October 18, 2019, has seen some parts of the capital especially the Kwame Nkrumah Interchange in Accra flooded.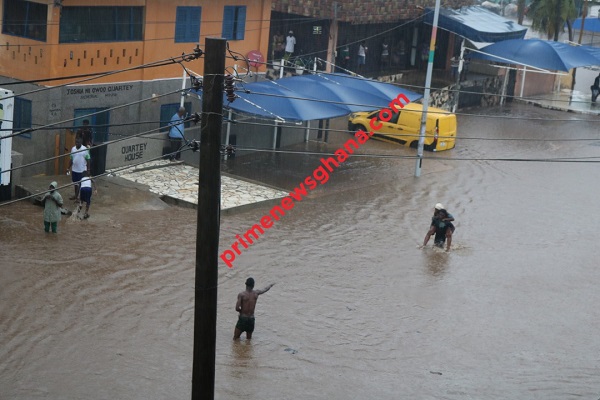 Floodwaters have cut off the road forcing vehicle using the Faanofa street in front of the Iran Clinic to return from where they are coming from.
READ ALSO:Â Breaking news : Mudslide on the Aburi Mountain (Video)
Some residents in the area have also been displaced by the flood.
There have been discussions about the perennial flooding in Accra and how to curb the situation. Most of the issues have been linked to choked gutters, littering and building in waterways.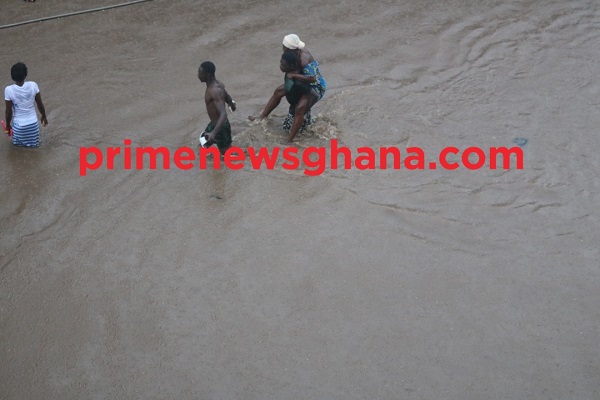 President Akufo-Addo in June advised Ghanaians to change their attitude to help solve the issue of flooding.
According to President Akufo-Addo, until Ghanaians change their attitude, Accra and major parts of the country will continue to flood.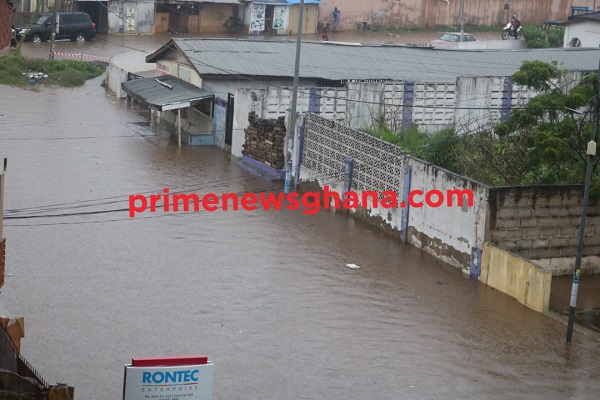 As an example, he noted how some people dispose off rubbish in drains.
''Up till today, whilst the Odaw River is been dredged, some people think that the best way to dispose of rubbish is to throw it in the gutter, how do we stop flooding with this attitude?''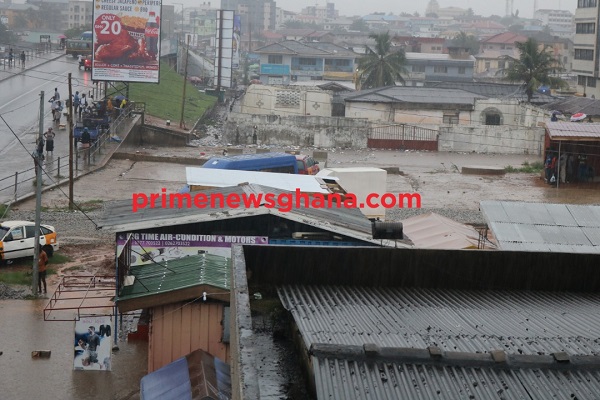 "No amount of investment aimed at finding a solution to Accra flooding will work if our people continue this way''.
"Let's speak to our families at home, if we stop this habit we will solve this flooding in Accra"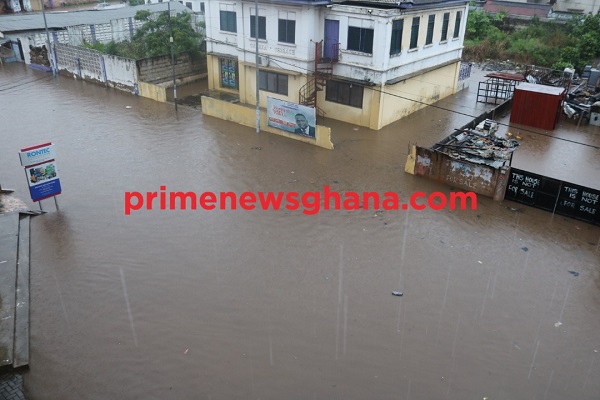 Expect more rains till November
Ghana Meteorological Agency has also predicted that there will be more rains until November this year.
The agency also cautioned the public to take notice of the daily forecast before going out. There have been some intermittent rains for the past two days leaving some areas in Accra flooded.
Head of forecasting Joseph Portuphy said more rains are not expected in the minor seasons but data will be collated to know the reasons for the rain in the minor season.
READ ALSO: Floods : NADMO sends three trucks of relief items to Upper East
"Whatever is happening is strange and not too strange because currently we are in the minor season and at certain times of the year we realised that some of the minor seasons become very prominent more than the major seasons, so what will happen is that we will collate data and see how far has the minor fared with the major raining seasons, we issue weather notice in the morning, afternoon and evening, the morning one is 24 hours, afternoon 24hours and same with the evening, the rain will stop in the early part of November."